The first season of Buff Innovator Insights, a weekly podcast from the Research & Innovation Office (RIO), wraps up with upcoming episodes about the use of artificial intelligence in education, and how data synthesis could change the way we live with wildfires.
---
The Buff Innovator Insights podcast offers a behind-the-scenes look at some of the most ground-breaking innovations in the world–all emanating from the CU Boulder campus–through the lens of the personal journeys that made those discoveries possible.  
Terri Fiez, Vice Chancellor for Research & Innovation, hosts this up-close and personal look at how researchers, scholars and artists become global pioneers, why they are so dedicated to discovery, and their visions of the future in the wide range of fields they explore. 
New episodes air each Thursday through May 6. 
Visit the Buff Innovator Insights podcast website to learn more, listen and subscribe.
Upcoming Episodes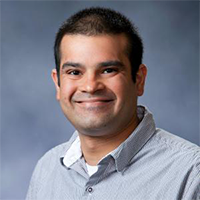 Airing Thursday, April 29: Sidney D'Mello—Psychology; Computer Science; Institute of Cognitive Science; Institute for Student-AI Teaming
In this episode of Buff Innovator Insights, we meet Dr. Sidney D'Mello, associate professor at the Institute of Cognitive Science and the Department of Computer Science at CU Boulder. Dr. D'Mello describes how his unique combination of education and research experiences led to his leading-edge work at the Institute for Student-AI Teaming, which is reimagining the role of artificial intelligence in the classroom to better serve both students and teachers. 
---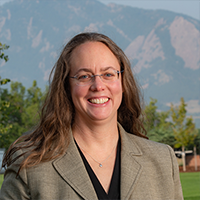 Airing Thursday, May 6: Jennifer Balch—Geography; Cooperative Institute for Research in Environmental Sciences; Earth Lab
In this episode, we meet Dr. Jennifer Balch, associate professor of geography and director of Earth Lab­–a project at CU Boulder and CIRES. We'll learn about how her work in places like Kenya and Amazon rainforests shaped her interests in the relationships between fire, Earth systems and people, and how she's working to transform data into insights to help solve some of the world's most challenging problems.