Friends,  
As the 2022-'23 academic year culminates in commencement this week and I reflect on the last couple years since I became dean of the College of Music in January 2021, it's fair to say that we've witnessed and experienced a sea change—or, in musical terms, a key change. 
We've come out of the COVID-19 pandemic only to be thrust into an increasingly complex global environment that's characterized in part by deepening societal divisions, accelerating climate change and the as-yet unknown consequences of rapidly advancing artificial intelligence. 
What I
do
know is that
our mission
matters more than ever. Because what we do as musicians requires not only skill, but humanity—that is, the simultaneous conveyance of emotion, connection and understanding. 
That's why I'm thrilled to share with you our newly revamped annual digital magazine.
Colorado Music
takes stock of how far we've come through the success stories of our engaged, inspiring students, including Izzy Fincher—our Outstanding Graduating Senior who's earned a BM in classical guitar performance, a BA in journalism, a business minor, as well as a Music Entrepreneurship Certificate and a Music Theory Certificate. In
Colorado Music
, we also highlight the impact of our trailblazing alumni, including our 2023 Distinguished Alumnus Ashraf Sewailam; and the influence of our accomplished, dedicated faculty, including Professor of Musicology Rebecca Maloy who was named Distinguished Professor for her research, dedication to teaching and service to her profession.
Colorado Music further brings to light a few examples of how our college is leading the way with innovative research and new curricula; and spotlights some of the transformative professional experiences we offer our students, including the return of "CU at Boettcher" and a robust roster of inspiring guest artists throughout the year.  
Finally, we pay tribute to University Medal recipient Allan McMurray who retired from the College of Music in 2013 after a 35-year career directing our bands, developing our master's and doctoral programs in instrumental conducting, and so much more; and Willie Hill—a College of Music alumnus and former professor—who was honored at the university's 93rd Annual Alumni Awards ceremony. We also tip our hats to our community of supporters, including Margot and Christopher Brauchli whom we gratefully recognize as our 2023 Distinguished Service Award recipients. And we fondly remember the faculty, alumni, colleagues and friends who have recently passed on, including our dearly held, highly esteemed Associate Professor of Violin Charles "Chas" Wetherbee who died in January.  
As we venture forward and look to the next academic year, we must acknowledge a pressing priority facing the arts and society alike, namely the critical need to recognize and embrace our unique differences. We must remain vigilant and exemplary in celebrating our differences rather than allowing them to divide us. Because in music, we understand that diversity can serve as a meeting place for fostering unity and collaboration. 
As the late Harry Belafonte put it, "Artists are the gatekeepers of truth. We are civilization's anchor. We are the compass for humanity's conscience."
That's a noble call to action and a responsibility I take seriously. 
Enjoy your summer,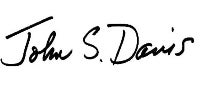 John S. Davis
Dean, College of Music