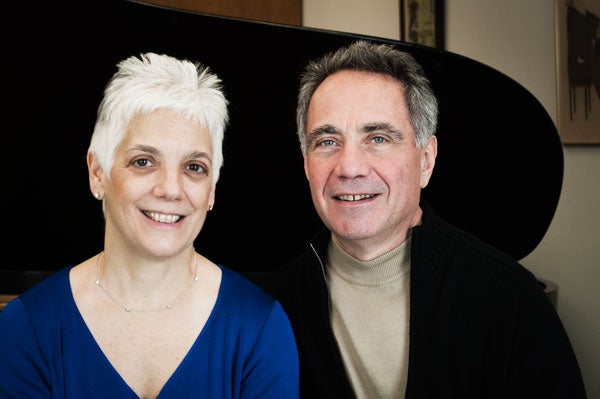 Judith LeClair and Jonathan Feldman will be in residency at the College of Music from October 25-28.  They will present master classes on Thursday, October 25 from 3-5:30 pm and Friday, October 26 from 1:30-3:30 pm.  They will present a concert on Sunday, October 28 at 7:30 pm along with CU faculty Christina Jennings, Peter Cooper, and Yoshiyuki Ishikawa.
Judith Leclair won the job as principal bassoonist of the New York Philharmonic when she was just 23 years old and has since made more than 50 solo appearances with the Orchestra.  She is also on the faculty at the Juilliard School and is in high demand as a teacher.
Jonathan Feldman chairs the collaborative piano department at the Juilliard School of Music and also is on the collaborative piano faculty at the New England Conservatory.  He has performed on four continents with some of the world's greatest instrumentalists including Nathan Milstein, Itzhak Perlman, Gil Shaham, James Galway, Sarah Chang, and Joshua Bell.  He also chairs the Collaborative Piano Department at the Music Academy of the West in Santa Barbara California.
All events take place in Grusin Music Hall and are free and open to the publie.  This residency is sponsored by the James L.D. and Rebecca J. Roser Visiting Artist Program.