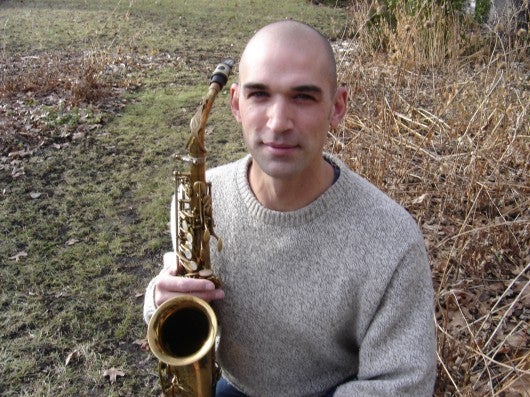 Lucas Munce (MM candidate) received the 2011 DownBeat Magazine Award for Graduate College Outstanding Performances by a Jazz Soloist. More details about DownBeat's 34th Annual Student Music Awards will be announced in the magazine's upcoming June issue.
The CU Jazz Studies program has won 15 Student Downbeat awards since 2002 in numerous categories.
Lucas Munce is a native of Manhattan, KS. He has served as lead alto saxophonist for the United States Air Force Academy Band Falconaires in Colorado Springs, Colorado and the USAF Airmen of Note in Washington D.C. He is currently pursuing a dual degree in Jazz Performance / Pedagogy and Clarinet Performance. Lucas is a student of professors John Gunther and Daniel Silver.