BS 2008, Mechanical Engineering, University of Colorado Boulder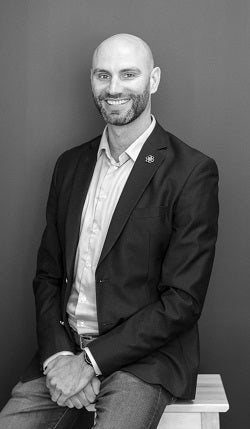 Vice President Operations | Rocket Lab USA
Current city: Huntington Beach, CA
My career path: After graduating in 2008, I joined a New Zealand based biotech startup LanzaTech, which develops novel gas-to-liquid fermentation technology for making low-carbon chemicals and fuels that displace petroleum without the environmental concerns associated with crop- and land-based bioproducts. I began in Denver, CO as a Mechanical Engineer and after six years held Chief Technology Advisor and Global Engineering Operations roles managing the commissioning and operations of six biorefineries worldwide in China, Taiwan, Japan, New Zealand and the United States. In addition, I supported the development of an alternative jet fuel and led the ASTM certification program for commercial use. Having an interest in aerospace, I joined Rocket Lab in 2015 with a mission to provide frequent and reliable access to space to improve life on earth. As Operations Manager I was responsible for leading the development of Rocket Lab's orbital Launch Complex-1, Integrated Stack Test Cell facility and Engine Test Cell facility in New Zealand. In 2017, I relocated to Huntington Beach, CA to oversee the development of engine and avionics production, mission management and export controls as Vice President, Operations.
My interests in being a Regional Network Ambassador: I thoroughly enjoyed my time at CU studying engineering and I'm very appreciative of the people I have met whom have helped mentor me and grow my career. I have a passion for bringing people together and enjoy giving back through networking. This Regional Network Ambassador role provides a great opportunity for me to support and help continue to grow the CU ecosystem.
Personal interests: Personally I enjoy general aviation, scuba diving, surfing, yoga, and traveling with friends and family.
Contact me: Email