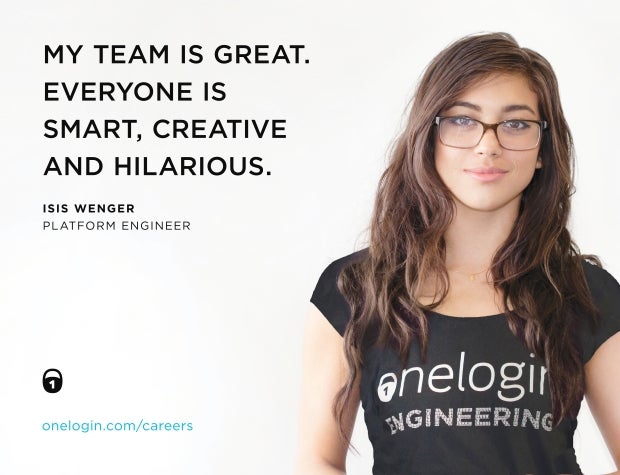 In 2017, CU Engineering and The BOLD Center collaborated with postdoctoral researcher Sarah Banchefsky on a project showcasing the diversity of engineering students and the variety of experiences, backgrounds and motivations that lead them into the field. The #ILookLikeAnEngineer campaign was based on a 2015 movement led by Isis Wenger, a female platform engineer at OneLogin, who faced backlash after appearing in her company's recruitment campaign. Many internet users claimed that the company had hired a model for the ad, asserting that Wenger couldn't have been a "real engineer" because she was "too attractive." In response, Wenger created a blog post addressing her experiences with sexism and bias in the tech industry. Making use of the attention, Wenger also posted a photo of herself holding a sign that reads #ILookLikeAnEngineer and invited others to do the same. Her aim was to challenge stereotypical notions of who engineers are and what they look like. In bringing the effort to CU Boulder's campus, Banchefsky and her supervisor, Professor Tiffany Ito, proposed to test the efficacy of the campaign in reducing stereotypes and biases within engineering. The goal was to reduce the number of students who experience impostor syndrome, increase student retention, and increase overall performance in engineering. In two years, CU Engineering has photographed 80 participants and shared profiles of 50 engineering students and alumni through social media.
Campaign Goals
Give visibility to and normalize non-stereotypical engineers.
Increase awareness of discrimination that non-stereotypical engineers face.
Encourage an atmosphere of diversity, equity and inclusion in tech.
Inspire people who may not have considered being engineers before.
Join the Campaign!
Show us what engineers look like by tagging your photo with #ILookLikeAnEngineer and #CUEngineering.