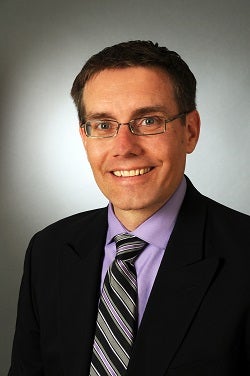 BS 1997, Chemical Engineering, University of Colorado Boulder
JD 2003, Law, University of Denver
Patent Attorney | Greenberg Traurig
Current city: Broomfield, CO
My career path: After graduating in 1997, I spent two years in industry, and then headed to law school.  I currently practice patent law at Greenberg Traurig, which enables me to fulfill my passion of assisting inventors in protecting their inventions.  
My interest in being a Regional Network Ambassador: I grew-up in Boulder, attending Burbank Jr. High and Fairview High School, and I love the Denver-Boulder area.  I also love my Buffs, being an adjunct professor at CU (I teach Intellectual Property for Engineers) and a long-time CU football fan.  Networking is a great way to meet others who share similar passions and also help people meet others and find jobs!   
Personal interests: Aside from teaching and my work, I love CU football, running, beer, and hanging with my beautiful wife and family.