Angela Thieman Dino is a senior instructor in the Engineering Leadership Program. She pulls from her experience and background as an anthropologist and integrates the lessons she has learned into her teaching, specifically focusing on the connection between technology and culture.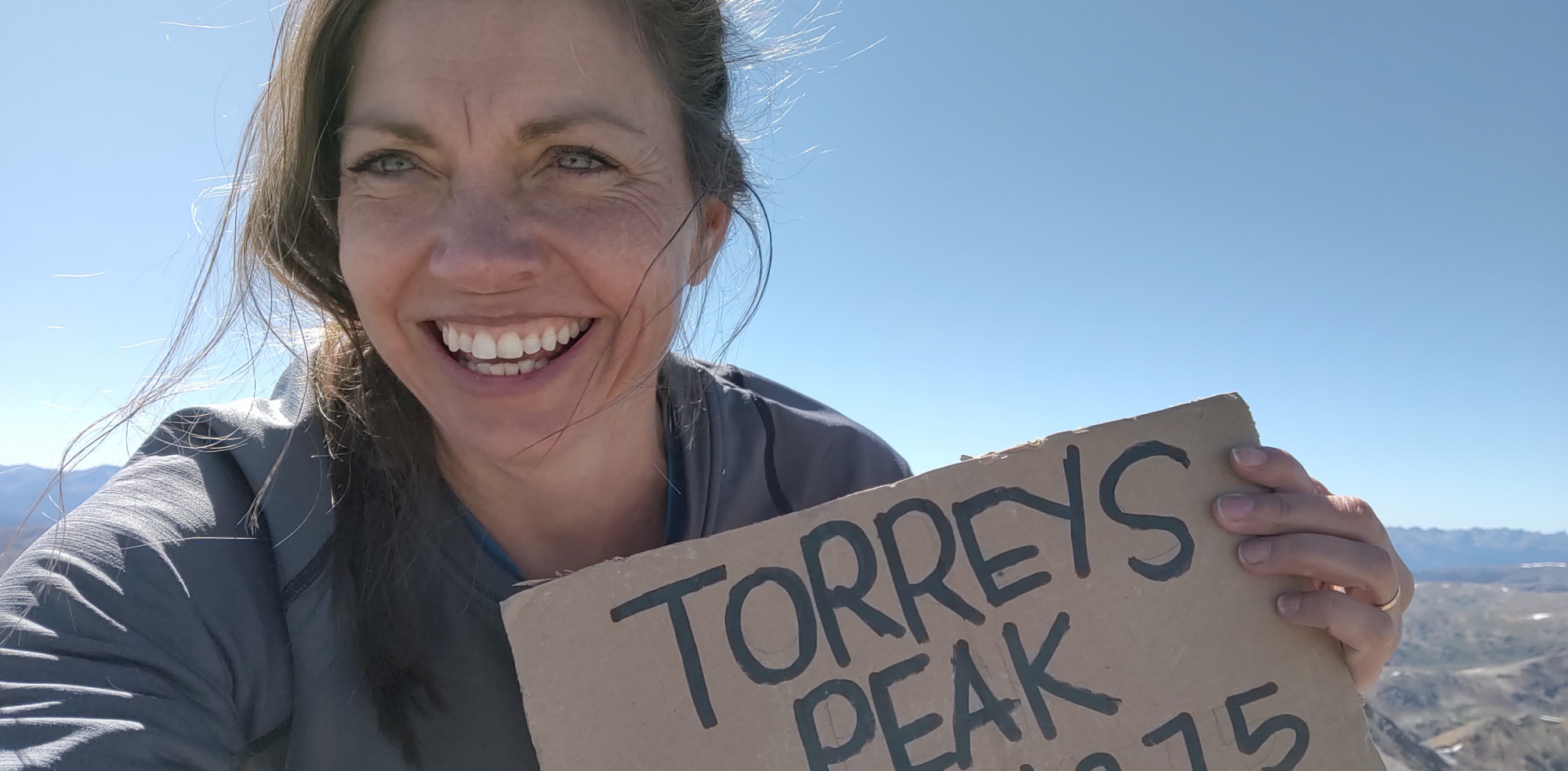 Thieman Dino on Torreys Peak
Highlights
Earned PhD in cultural anthropology from CU Boulder
Previously worked in international human rights
Senior instructor in Engineering Leadership Program
Focuses on the connection between technology and culture
Urges students to overcome self-imposed limitations
The story map of her career and life journey was not one that she expected, but at every choice and turning point, she tried to remain true to her principles and curiosities. This, in addition to the inspiration she took from her mentors who modeled alignment of career and life aspirations, led her down the path of co-creating a program that has shaped and influenced numerous engineering students and leaders.
After graduating from college and while pursuing her PhD in cultural anthropology, she worked in the field of international human rights in areas like Bosnia and Denver. But her life and career took a different turn when she received a call from an old classmate from CU, and her journey to teaching engineering students began.
Thieman Dino found a home within engineering and connection to engineering students that she never expected. It has allowed her to guide students in understanding not only the larger context of engineering within communities and culture, but also what engineering can mean on a personal level. 
Through her courses, she encourages students to liberate themselves and develop "a kind of original thinking that is actually quite rare, even in college," she said. "You aren't just mastering something that somebody else already discovered, but you are truly discovering an insight for yourself." 
Thieman Dino provides the opportunity for her students to overcome the obstacles that are created by self-imposed limitations and recognize that a commonly walked, well-articulated path, might not be the most rewarding. Her vision for the future of the Engineering Leadership Program is that it will become a home for its students and provide a caring community "where we do find the courage and the challenge to imagine and pursue what otherwise we may not." 
About the Author
My name is Sasha Hall, and I am a senior studying computer science with minors in business, computer engineering, and leadership studies and a certificate in engineering leadership. When I first took a class with Thieman Dino, I didn't realize how important the lessons she taught would be throughout my college career and my life. She inspires people to believe in themselves, pursue their passions and dreams, and connect with those around them in a way that has had such a profoundly positive impact on my life. I couldn't imagine that I would be the engineer, leader or person that I am today without having learned so much from Thieman Dino, and I am so thankful to call her my teacher, my mentor and a role model.