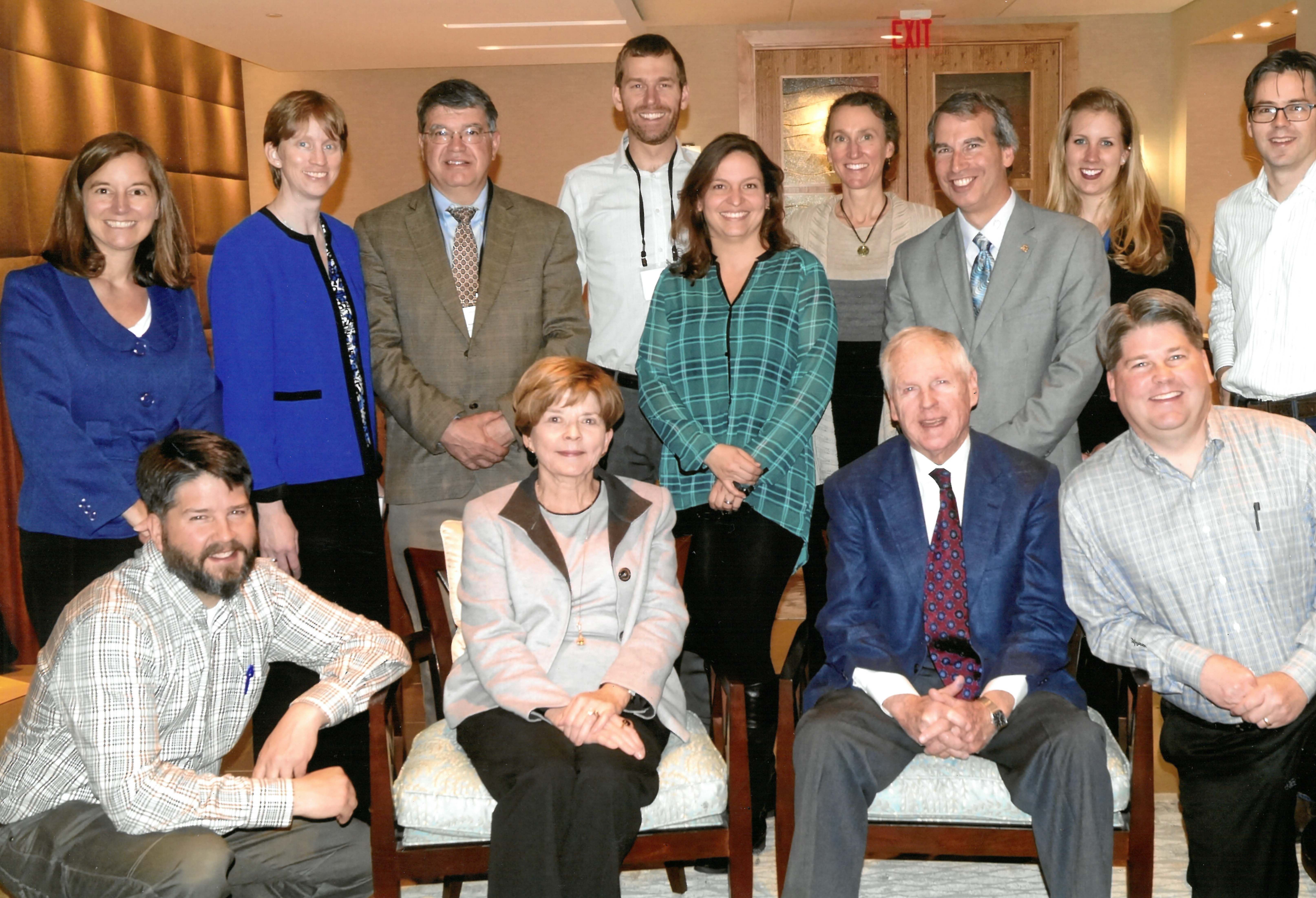 Mauritz "Mort" Mortenson (CivEngr'58), who passed away Nov. 9 at his home in Minneapolis, Minnesota, at age 82, leaves behind a deep personal and professional legacy.
As chairman of M.A. Mortenson Co. from 1960 to 2015, he was known as a "humble servant-leader." His company built several buildings on the University of Colorado Boulder campus, including the Champions Center, Indoor Practice Facility and Visual Arts Complex. People who knew him well remember him as genuine, dedicated to his family and a man of integrity.
At the College of Engineering and Applied Science, he will be remembered best for his deep commitment to global engineering education and research through the endowment that created and continues to support the Mortenson Center in Global Engineering.
Bernard Amadei, the founding director of the Mortenson Center, remembers then-Dean Robert H. Davis asking him to pitch his idea for a global engineering program to Mortenson in 2007. Because another faculty member was also making a pitch for a construction engineering management program, Amadei said he didn't think he had a chance.
While he was initially surprised when Mortenson and his wife, Alice, chose his program, Amadei knows now that his idea reflected Mortenson's dedication to integrating engineering into society and helping people in disadvantaged communities. 
"I think our idea resonated not only with his professional approach, but also with his family values," Amadei said. "Without Mort, the center would not have had the same support and impact. They helped us build a program that is unique in the world. I'm forever grateful to Mort and his family for supporting an idea that, at the time, was kind of risky."
Davis remembers Mortenson dedicating considerable personal time to making sure the gift agreement, which was finalized in 2009, was fully in line with his vision for the center.
"Mort, despite being the chairman of a very large company, really took the time to make sure it was done right," Davis said. "He cared about making sure that the agreement language would ensure for generations the intent of the gift."
During Mortenson's yearly visits to campus, both Davis and Amadei said he was most interested in meeting and talking to students about their experiences with global engineering coursework and research.
"He really had a passion for students, especially undergraduate students," Davis said. "He wanted to make sure their education was well-rounded."
Current Mortenson Center Director Evan Thomas says he looks forward to helping to continue Mortenson's legacy.
"Mort valued building a community of service. The family's endowment of the Mortenson Center has created a family of CU students, faculty, staff and alumni who are working around the world to alleviate global poverty," he said. "The Mortenson Center will continue to embody Mort's spirit of service." 
Mortenson was honored with the Distinguished Engineering Alumni Award in 1992, a CU Boulder George Norlin Award in 2003, and a University Medal from the Board of Regents in 2011. He is survived by Alice, their four sons and their families. Services are scheduled for Nov. 23 in Minneapolis.