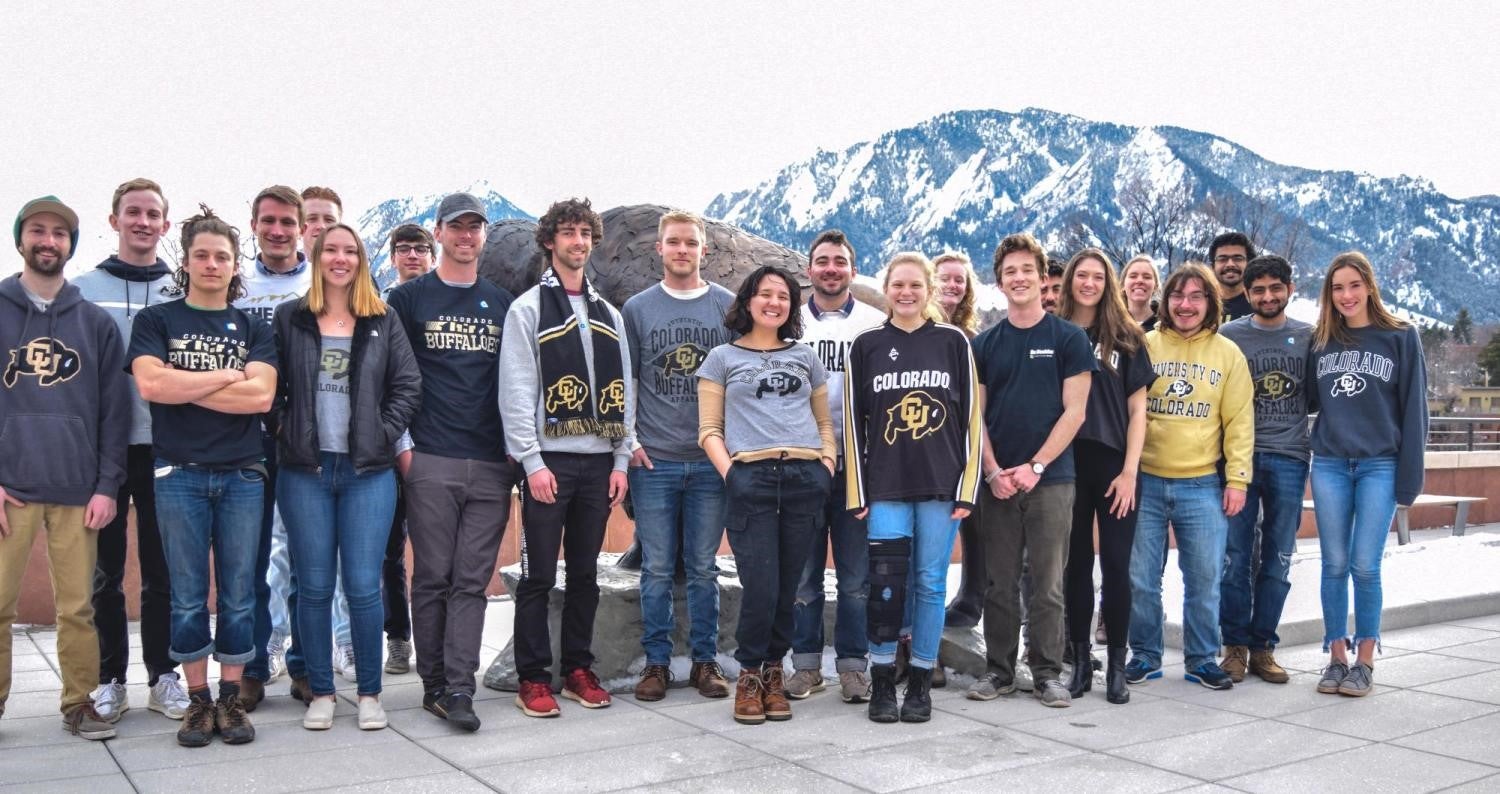 The U.S. Department of Energy has named CU Boulder one of 11 finalists in the national Solar Decathlon Build Challenge, which means the team can begin building its renewable energy-powered home.  
The team of about 30 undergraduates from engineering and environmental design submitted plans last year for a zero-energy home that will help address the need for sustainable, affordable housing in communities like Fraser, Colorado. Gabi Abello, who co-leads the team with fellow Engineering Plus student Hannah Blake, said the group is excited to put that plan into action. 
"Our progress in the competition has only amplified our drive," she said. "We will continue to learn and to question so that we can really push the boundaries of innovation in sustainable construction." 
Faculty advisor Jennifer Schieb, an instructor in CU Boulder's architectural engineering program, said a couple in Fraser has committed to buying the home and placing it on their property as their primary residence. 
"Fraser is a model for mountain communities where there is a good tourism industry and the housing market is shifting toward second homes," she said. "There's a lack of affordable housing for permanent residents and temporary workers and construction is challenging due to a short building season. The team will address affordable housing supply by including an accessory dwelling unit attached to the main, small house, and construction speed and affordability through modular design."
Solar Decathlon at CU Boulder includes both curricular and extracurricular activities. In fall 2019, some team members will take a course that focuses on how to turn their plans into construction documents. In the spring, they'll learn about permitting, safety and construction practices as they build the home at a staging site on campus before transporting it to Fraser.  
"We are so proud to receive our approval to proceed from the DOE," said Blake. "This is a tremendous milestone, and we look forward to carrying this momentum into the 2019-20 school year." 
Solar Decathlon is an international collegiate competition in which teams compete to design homes powered by renewable energy, that both accommodate homeowner needs and produce more energy than they consume. Teams have two years to design and build their functional houses and find creative solutions for real-world problems in the building industry. 
The current challenge will conclude in June 2020 at the national showcase event on the National Mall in Washington, D.C., where a winning house will be chosen. While CU Boulder is competing in the local build division, meaning they won't take their house to D.C., several team members plan to attend the event with a portable display. 
There's still time for students to get involved with the group! To learn more, visit their website or email solardecathlon@colorado.edu. 
Team Design Statement
Our team comprises dedicated engineering, design and business students who will respond to the national call for affordable housing through one local challenge. Mountain communities face short building seasons, contractor shortages, and the need for affordable homes for permanent residents and seasonal workers. Our approach is three-fold: (1) demonstrate fast and affordable methods like prefabrication and use of an accessory dwelling unit; (2) integrate systems to reduce energy, maintenance and recovery costs in a harsh climate; (3) model supplemental homeowner income through accessory dwelling units to motivate local investment. Our home will demonstrate that sustainability and affordability are mutually beneficial.