This spring, the University of Colorado Boulder created a new level of distinction for instructional faculty. This new level is recognized by the title of "teaching professor." This honor is reserved for individuals who have held the rank of senior instructor for at least three years and have a record of distinction in teaching, service and leadership. Nominations were generated by departments or programs in spring 2017 and then reviewed at the college and campus levels before being approved in fall 2017.
Multiple measures of exemplary performance constituting a record of distinction were required and could be drawn from measures such as a record of exemplary classroom teaching; contributions to course and curriculum development; evidence of student engagement, leadership and service at the unit, college, campus and/or national levels; or evidence of outreach to communities and partners beyond the university.
The new teaching professors in the College of Engineering and Applied Science for fall 2017 are:
Janet deGrazia
Since fall 2002, Dr. Janet deGrazia has been a senior instructor in the Department of Chemical and Biological Engineering before earning the title of teaching professor this semester. She is cited by her colleagues as a dedicated instructor, teaching the most challenging classes in the ChemBio curriculum, while maintaining excellent teaching evaluations. Her students are enthusiastic about her and talk about how invested she is in their success. For her teaching professor nomination, 35 students came together to produce 15 separate letters on her behalf! Dr. deGrazia is able to find time to do research and is well known for her work in developing screencasts for the LearnChemE website and has contributed to the publication of 10 journal and conference papers on engineering education research. Furthermore, Dr. deGrazia has received numerous teaching and mentoring awards, including the Sullivan-Carlson Innovation in Teaching Award and the Charles Hutchinson Teaching Award from our college, and the Boulder Faculty Assembly's Teaching Award from the campus.
Donna Gerren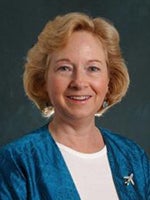 Dr. Donna Gerren has been a senior instructor in the Ann and H.J. Smead Department of Aerospace Engineering Sciences since 1999. She teaches a wide range of courses — ranging from a sophomore class that teaches fudamental concepts, to an elective class on aircraft design, to the senior capstone project for the deparment — and maintains some of the highest teaching evaluations in the college. Her faculty colleagues state that her teaching brings out the best in her students and that her students adore her. Many go on to say that they view her as a valued mentor in improving their own teaching. In 2014, Dr. Gerren received the Charles Hutchinson Memorial Teaching Award and the AES Outstanding Undergraduate Teaching and Mentoring Award. She has also been recognized by the American Institute of Aeronautics and Astronautics with their National Faculty Advisor Award in 2007 and has been awarded the same honor by the Rocky Mountain Section on multiple occasions. Finally, Dr. Gerren's nomination was accompanied by several external letters from industry leaders citing Donna's leadership in several engineering societies in providing an academic perspective to their proceedings while demonstrating to her students the benefits of engineering society membership and the resulting relationships that can help them move forward in their careers.
Leland Giovannelli
Dr. Leland Giovannelli has been teaching in the Herbst Program of Humanities in Engineering for the past 28 years (with only a four-year pause to earn her PhD) and has held the rank of senior instructor since 2003. She has been the co-director and now director of the Herbst program for the past five years. Dr. Giovannelli's interdisciplinary background provides her with the skills and expertise to teach courses on medicine, science, engineering and technology, as well as seminars in literature, philosophy and film. Her colleagues describe her as an inspiration and say that her teaching is characterized by passion and creativity that transforms the lives of her students. Her nomination contained data on the teaching evaluations for nearly 50 of her courses over the past 10 years, and those evaluations place her in the top 10 percent of all faculty in the college. Furthermore, her students love her; she is frequently mentioned by name in senior exit surveys for her excellent teaching but also for her tremendous influence in the personal growth and development of our students. Dr.Giovannelli has received the Sullivan-Carlson Innovation in Education Award, as well as the Dean's Award for Outstanding Teaching. She also received the Outstanding Educator Award from the American Society for Engineering Education in 1993.
Derek Reamon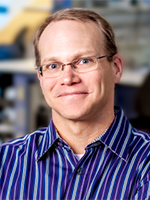 Dr. Derek Reamon has been a senior instructor in the Department of Mechanical Engineering since 2007. Dr. Reamon was one of the first people to earn a PhD in engineering education research from Stanford University in 1999 and has drawn on that background to design, create and lead innovative academic programs here in our college. For instance, Dr. Reamon co-directs and co-leads the Intergrated Teaching and Learning Program and the Engineering Plus degree program. Like Dr. Giovannelli, Dr. Reamon is often mentioned by name on student surveys citing him as their best professor and as the professor that had the most impact on them during their time at CU. His work on teaching the first-year projects class is also frequently cited as a class that helps students understand what engineering is all about and motivates them to stick with their degrees and graduate as engineers. Dr. Reamon has received nine teaching awards from our college, including the top three college-level awards — the Peebles Innovation in Education Award, the Charles Hutchinson Outstanding Teaching Award, and the Sullivan-Carlson Innovation in Teaching Award — along with two "best professor" awards from a student society in mechanical engineering and the Excellence in Teaching Award from the Boulder Faculty Assembly.
These excellent faculty members are terrific representatives of our college. Please join me in congratulating them on this new honor and thanking them for their many years of service and their positive impact on the lives of our students!
Ken Anderson is the associate dean for education in the College of Engineering and Applied Science, as well as a professor in the Department of Computer Science.