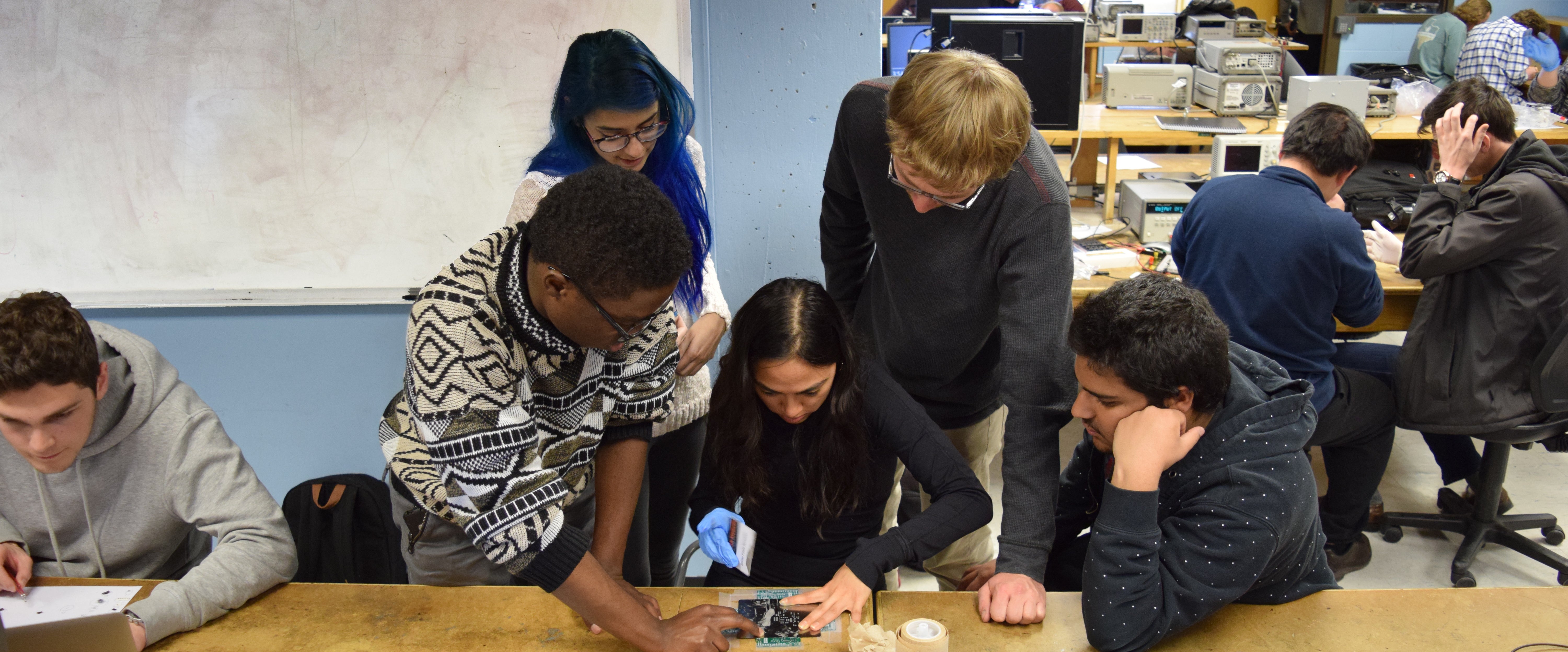 Degrees Offered: Bachelor of Science, Bachelor's / Accelerated Master's
At CU Boulder, our engineering programs emphasize hands-on, active learning that prepares students for success in their careers or graduate education.
​Each of our degree programs culminates in a capstone Senior Design experience, where students design and build a working prototype. Past projects have included everything from autonomous air hockey tables to micro-drones.
Although we're a large university, you'll never feel like just a number in your ECEE studies. With a student-to-faculty ratio of around 10 to 1, our courses are taught by tenure-track faculty members, instructors and adjunct professors. TAs are employed only in laboratory sections.