Graduate Students 
Kelsie Anson and Lara Janiszewski (Palmer lab) 
National Science Foundation (NSF) Graduate Research Fellowships
These prestigious fellowships recognize and support outstanding graduate students in NSF-supported science, technology, engineering, and mathematics disciplines who are pursuing research-based master's and doctoral degrees at accredited United States institutions.
Giancarlo Bruni (Kralj Lab)
Howard Hughes Medical Institute (HHMI) Gilliam Fellowship
The Gilliam Fellowships for Advanced Study support exceptional graduate students who are committed to increasing diversity among scientific leaders, especially those students who will go on to become faculty members at colleges and universities. 
Tova Christiansen (Anseth and Leinwand labs)
The American Heart Association (AHA) Pre-Doctoral Fellowship
To enhance the integrated research and clinical training of promising students who are matriculated in pre-doctoral or clinical health professional degree training programs and who intend careers as scientists, physician-scientists or other clinician-scientists, or related careers aimed at improving global cardiovascular health.
Scott Nordstrom (Melbourne Lab)
Evan & Cynthia Jones Fellowship
This fellowship, established by BioFrontiers Institute Advisory Board member Evan Jones and his wife Cynthia, provides funding to promising IQ Biology students.
Daniel Ramirez (Dowell Lab)
Consejo Nacional de Ciencia y Technologia (CONACYT) National 
Council of Science and Technology 5 Year Graduate Fellowship CONACYT awards fellowships to Mexican nationals, so they may pursue graduate studies in quality scientific research areas. It is Mexico's equivalent of NSF.
Ignacio Tripodi (Dowell Lab/Hunter Lab)
Olke C. Uhlenbeck Graduate Fellowship
The fellowship is established in honor of CU Professor Emeritus Olke C. Uhlenbeck.  Dr. Uhlenbeck is a longstanding contributor to RNA biochemistry. His group has shown many important findings, as well as developed important tools for 
RNA biochemists.
Postdocs
Claudia Crocini (Leinwand Lab)
The International Human Frontiers Science Program, Long-Term and Cross-Disciplinary Fellowship (HFSP)
HFSP postdoctoral fellowships encourage early career scientists to broaden their research skills by moving into new areas of study while working in a new country.
Emily Feldman and Cody Warren (Sawyer lab)
National Institutes of Health (NIH) NRSA Postdoctoral Fellowships    
The goal of this program is to prepare qualified predoctoral and/or postdoctoral trainees for careers that have a significant impact on the health-related research needs of the nation. The award is named after Ruth L. Kirschstein, who was an icon at the National Institutes of Health (NIH), and who worked on the polio vaccine. 
Stephanie Moon (Parker Lab)
Zach Poss (Old Lab)
Sie Postdoctoral Fellowship Program
In affiliation with the Linda Crnic Institute for Down Syndrome at CU's Anschutz Medical Campus, the Sie Fellowship Program funds postdoctoral researchers, and occasionally early-career research assistant professors, who focus on research that will improve the lives of individuals with Down syndrome.
Jens Schmidt (Cech Lab)
Damon Runyon-Dale F. Frey Award for Breakthrough Scientists  
The Damon Runyon Fellowship identifies the nation's top Postdoctoral Fellows with potential to become a leader in the field of cancer research.
BioFrontiers Faculty Awards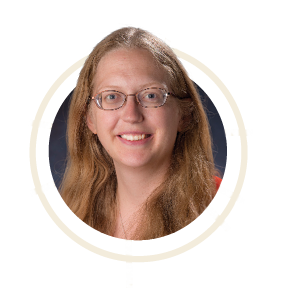 Mary Ann Allen awarded continued funding by the Sie Postdoctoral Fellowship Program
In recognition of her exceptional work as a Sie Fellow, 
Mary Ann Allen was awarded further funding for her
transition to become a BioFrontiers faculty member,
focusing on research that will improve the lives of
individuals with Down syndrome.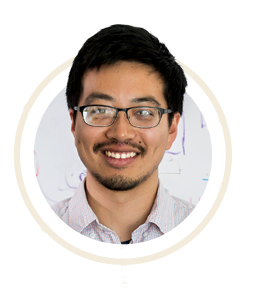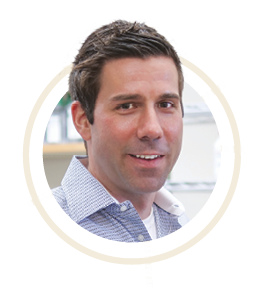 Edward Chuong (left) and John Rinn (right) among the first recipients of the prestigious Marvin H. Caruthers Endowed Chair
Marv Caruthers is a world-renowned chemist, a distinguished professor at CU Boulder, and a biotech giant. In the 1970's Marv developed methods for synthesizing oligonucleotides by solid-phase chemistry, which gave birth to the biotech industry and the human genome project, among other advances. 
Inspired by Marv's accomplishments and continued vision, several of his previous students and colleagues endowed these Chairs in his honor. Their hope, and ours, is to attract and support the very best young BioFrontiers faculty using interdisciplinary approaches to solve today's most challenging bioscience and biomedical problems.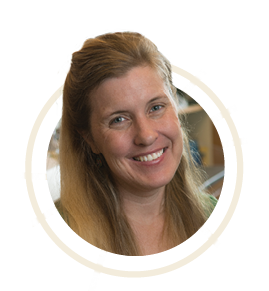 Sara Sawyer awarded Innovative Seed Grant to pursue a machine learning approach for predicting cellular targets of the dengue virus
Using a grant from the CU Research & Innovation Office (RIO), 
Sara Sawyer combines methods from bioinformatics, genomics,
and evolutionary theory to investigate emerging human and
animal viruses.
Distinguished Career Awards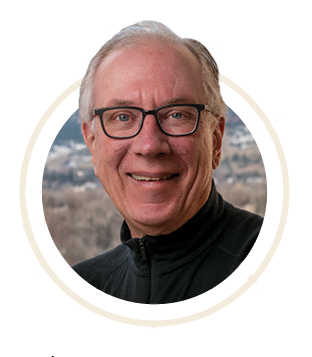 Tom Cech receives CU Boulder's Hazel Barnes Prize 
 
University of Colorado Boulder Distinguished Professor Tom Cech, Colorado's first Nobel Prize winner, has been named the 2017 Hazel Barnes Prize winner – the most distinguished award a faculty member can receive from the university.
"Tom Cech is one of the leading scientists in the world and has been for many years," said Chancellor Philip P. DiStefano. "Equally important is his commitment to teaching. Over the years, he has trained and mentored thousands of undergraduates and graduate students, some of whom are now world-renowned scientists themselves. We are truly honored to have Professor Cech, one of our five Nobel Laureates, working among us." 
The Hazel Barnes Prize is awarded to a CU Boulder faculty member who best exemplifies the enriching interrelationship between teaching and research, and whose work has had a significant impact on students, faculty, colleagues and the university.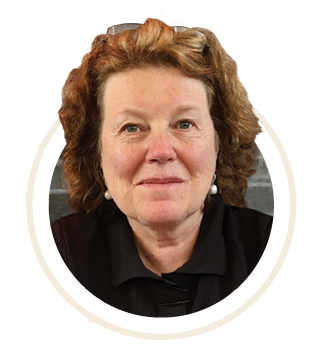 Leslie Leinwand is CU Boulder's first ever recipient of the American Heart Association's annual 
Distinguished Scientist award. 
This prestigious award recognizes significant, original and sustained scientific contributions to the field of heart research. 
Leinwand is also a member of the American Academy of Arts and Sciences, a National Academy of Inventors fellow, and helped found the intercampus University of Colorado Cardiovascular Institute (which integrates cardiovascular research, treatment and discovery across the Anschutz Medical and Boulder campuses). Leinwand attributes much of her success to the interdisciplinary focus at CU Boulder, and at the BioFrontiers Institute in particular.