Editor's note: This is part of a monthly series of campus updates on diversity, equity and inclusion. This series will continue throughout the year
IDEA Council gathers insights on student success
Members of the Inclusion, Diversity and Equity in Academics (IDEA) Council are meeting with academic and administrative units and student groups this semester and next spring to gather greater insights into student success practices.
The goal is to assess and prioritize IDEA Plan recommendations that impact student academic success, including eight applying to undergraduate students and seven to graduate students, said Teresa Hernández, the diversity, equity and inclusion recruitment program manager in human resources.
Hernández and Co-Chair Lisa Flores, a professor of communication and the associate dean of diversity, equity and inclusion in the College of Media, Communication and Information (CMCI), are asking campus student groups to meet with council members if they are interested in sharing their perspectives on student-facing IDEA Plan recommendations.
Student groups that want to engage in this collaborative process should reach out to the council via IDEAcouncil@colorado.edu for more information.
During these meetings, council members, representatives from campus units and students will discuss current and upcoming work related to IDEA Plan recommendations and whether they should modify the focus of their work and/or specific recommendations based on the current campus climate and needs, among other considerations.
Since convening for the first time in November of 2020, the representatives of the 26-member council have made the recruitment and retention of students, faculty and staff a guiding focus of their work and have put forth eight recommendations aligned with these priorities.
The council has met in subcommittees over the past academic year to prioritize recommendations included in the IDEA Plan, the campus's roadmap for creating a more diverse and inclusive campus community.
Read more about last month's IDEA Council update and the council's core mission.
Culture Survey finishes strong: Campus administrators
Overall participation in the 2021 Campus Culture Survey was strong, and campus administrators called the initiative a success thanks to high participation rates among students, faculty, staff and collaboration across the campus.
The campus administered the survey between mid-October and late-November for all students, faculty and staff for the first time in university history.
"With more than 15,000 CU Boulder community members participating in the survey, we have more than enough data to construct a rich picture of how students, faculty and staff experience the campus's culture," said Julie Volckens, director of assessment for the Office of Institutional Equity and Compliance.
According to the Office of Data Analytics, which administered the survey in partnership with OIEC, final data indicate that 71% of staff, 55% of faculty, 43% of graduate students and 25% of undergraduate students completed the survey.
Read more about the survey results and next steps.
Dyonne Bergeron named interim vice provost; AVC for diversity, equity and community engagement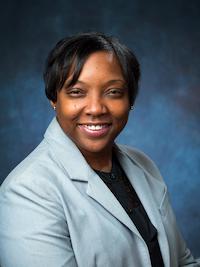 Dyonne Bergeron, who previously oversaw CU Boulder's Center for Inclusion and Social Change, will step into the role of interim vice provost and associate vice chancellor for diversity, equity and community engagement in January.
Provost Russell Moore announced the appointment last month, noting that Bergeron's leadership as assistant vice chancellor for inclusion and student achievement and extensive higher education experience made her a natural choice for leading the Office of Diversity Equity and Community Engagement (ODECE).
Bergeron plans to build on progress achieved under Robert Boswell, who announced his retirement earlier in the fall after more than a decade as vice chancellor for diversity, equity and community engagement and 35 years as a faculty member in molecular, cellular and developmental biology (MCDB).
Read more about Bergeron and this announcement.
CU system allocates one-time funding to support DEI and other campus strategic initiatives
The University of Colorado system has allocated one-time funding to further the system's strategic plan implementation and campus strategic goals, including improving diversity, equity and inclusion at CU Boulder, according to a report in CU Connections.
During an update at a special meeting of the CU Board of Regents on Dec. 8, this support for the implementation of the system's strategic plan is a result of returns on university investments that were 3.4 times higher than the historical average.
As such, a portion of the investment returns—approximately $436 million—will be available to address one-time strategic needs among the four CU campuses over time, of which approximately $225 million will be allocated over the next two years. The university will use another portion of the gains to build a treasury pool to buffer against market fluctuations. 
CU Boulder's portion of the initial allocations is $128 million. CU Boulder will use these one-time dollars to make significant investments aligned to the CU system strategic plan pillars, as well as our campus priorities: supporting student success; improving diversity, equity and inclusion; sustaining our campus and our community; and aligning our resources to our mission. 
A full list of the activities approved for the CU Boulder campus can be found in the CU Board of Regents briefing document (PDF) shared this week. 
Read more about this news in CU Boulder Today.
Dean of undergrad education puts student success first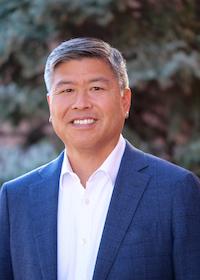 Growing up as a third-generation Japanese American in a multiethnic, multiracial California community, Daryl Maeda began questioning early on how he fit into the larger picture of society in the United States.
He was interested in questions of identity, power, privilege and belonging. He wondered about why society values some people over others based solely on the color of their skin. This quest for understanding led to a decadeslong search that eventually brought him to CU Boulder where he is dean and vice provost of undergraduate education.
"I always had these questions because I saw how differently people are treated based on who they are," he said. "As I explored these topics in my own thinking and reading throughout college, I really became very interested in understanding what draws people together to work for social change."
Read more about Maeda and his approach to undergraduate student success.
Magna cum laude graduate inspired by family, immigrant experience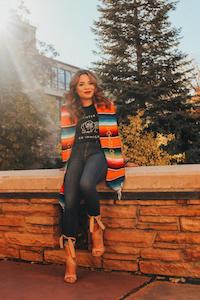 When graduating senior Laura-Elena Porras-Holguin attends the College of Arts and Sciences honors convocation on Dec. 16, COVID will be on her mind. 
She and her family all contracted the virus in 2020, and her grandfather passed away on Christmas Eve. As a result, she wasn't able to finish her sociology honors thesis in time to graduate last May.
But her family's experience with the coronavirus also gave Porras-Holguin personal insight into how a pandemic disproportionately impacts immigrant and low-income communities. This solidified her desire to pursue a master's in public health and gave her new resolve to finish her thesis, which she dedicated to her grandfather and her immigrant community. 
"I can't believe I got here," said Porras-Holguin, who is graduating magna cum laude. "I worried that I would have to give up my thesis in order to graduate."
Read more about Porras-Holguin and her experiences in life and at CU Boulder.
UndocuAlly sessions set for spring 2022
The Center for Inclusion and Social Change is inviting faculty, staff and graduate students with administrative and/or teaching roles to attend a monthly UndocuAlly session during the upcoming spring semester.
The center has scheduled two-hour sessions on Jan. 24, Feb. 23, March 29 and April 21 to provide resources to those who want to show their support for undocumented members of the CU Boulder community.
Students who wish to explore similar opportunities and academic and administrative units that would like to schedule separate sessions can submit a request.
Access more information about resources for undocumented students and employees.
Sustaining our practice of inclusion
Campus efforts and investments to address pressing and painful inequities at CU Boulder are only a beginning.
Creating a culture of belonging will take each member of our community practicing sustained personal work to truly embrace and support diverse perspectives and identities in our community.
This fall, Chancellor Philip DiStefano and other campus leaders urge every member of our community to join in learning more about diversity, equity, inclusion and anti-racism and to work continuously together to address these challenges more actively and in ways that can help authentically transform our campus culture in the coming year.
Resources
Programs
Office of Diversity, Equity and Community Engagement
Center for Inclusion and Social Change
Research and Innovation Office
Campus DEI