Undergraduate and graduate students, faculty and staff are invited to participate in the Campus Culture Survey to provide anonymous feedback about personal experiences with hostile treatment, discrimination, harassment, sexual harassment or sexual misconduct.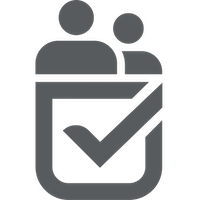 This month and next, the university will administer the Campus Culture Survey, a comprehensive effort to transform the campus culture by better understanding the experiences of students, faculty, staff and the extent to which they feel respected, supported and valued at CU Boulder based on aspects of personal identity.
The survey will roll out in phases beginning Oct. 18 and will close on Nov. 21.
This year's survey is unique in that it is the first time the university is asking all students, faculty and staff to respond to a single campus culture survey. Each group will receive a similar but separate survey that is specific to their roles and environments at CU Boulder. The staff version will be administered in English and five other languages.
For undergraduate students
Students are being asked to share their perspectives about classroom and social environment experiences and, for current and past residents, experiences in residence halls.
Both undergraduate and graduate students will be asked about their experiences with sexual assault and exploitation, relationship abuse and stalking since becoming students at CU Boulder. Campus experts say this information is critical to understanding the student experience.
JB Banks, associate vice chancellor and dean of students, encourages students to provide their feedback through the survey to elevate and expand support services for students.
"This survey is a powerful tool to let our collective voices be heard. The critical insights provided by students, staff and faculty will help us build a more inclusive campus community," Banks said. "And the more our students participate in the survey, the more we can improve programs and services to help them shine academically and successfully navigate life on campus."
For graduate students
Graduate students will be able to anonymously evaluate sense of belonging on campus, academic and workplace cultures, and any experiences they have had with sexual misconduct, hostile treatment, discrimination or protected-class harassment since becoming students at CU Boulder.
"Graduate students are critical to the success of our campus, and we continually look for ways to understand their perspectives and experiences," said Graduate School Dean Scott Adler.
"The Campus Culture Survey plays a central role in our understanding of the graduate student experience in classrooms, labs, offices and other campus spaces, and I encourage all graduate students to make their voices heard by participating in the survey this fall," he said.
For faculty and staff
Faculty and staff will be able to provide anonymous feedback about sense of belonging, academic and workplace cultures, and instances of hostile treatment, discrimination and protected-class harassment, including sexual harassment, that they have experienced at CU Boulder.
For all participants
The Campus Culture Survey will build on the 2014 undergraduate and graduate student social climate surveys and the 2015 sexual misconduct survey, said Valerie Simons, associate vice chancellor and Title IX coordinator in CU Boulder's Office of Institutional Equity and Compliance (OIEC).
"We must ensure that all of our students, faculty and staff have an equitable opportunity to thrive and succeed on our campus. The results of this survey, through high participation, will enable us to systematically address protected-class discrimination, harassment and sexual misconduct and prioritize our efforts to build a more inclusive campus community," Simons said.
"We are especially interested in how components of the campus culture impact a sense of belonging," she said. "Having a strong sense of belonging is the most powerful indicator of whether an individual is successful in the academic environment."
Participant privacy is paramount to the integrity of the data-gathering process, which is why the campus takes extraordinary steps to ensure the anonymity of survey participants, said Robert Stubbs, director of institutional research in the campus's Office of Data Analytics (ODA).
Those steps include erasing participants' identifying information from their survey responses; storing anonymized survey responses in a secure and encrypted location; sharing only anonymized aggregated results; and limiting those anonymized aggregated results to survey items with 10 or more responses.
"Participant anonymity is our first duty of care," Stubbs said. "We are committed to ensuring that individuals can provide candid feedback with confidence. Anything else is counterproductive to this effort."
Survey results will provide baseline data in support of the Inclusion, Diversity and Excellence in Academics (IDEA) Plan and support the university's academic accreditation process as a leading public research university.
The survey is part of a broader effort underway on all four CU campuses.