Lab Venture Challenge (LVC)—which will take place virtually November 3-4, 2021—funds the university's top innovations that address a commercial need, have a clear path to a compelling market, and enjoy strong scientific support.
---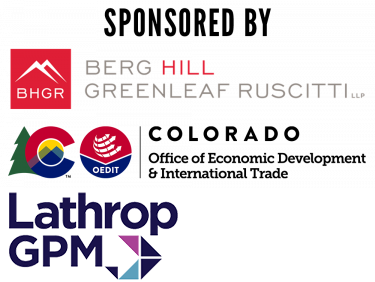 The LVC competition is open to the public and funded by Venture Partners at CU Boulder and the Colorado Office of Economic Development and International Trade (through its Advanced Industry Program). In the last three years alone, more than 86 commercially-promising projects at CU Boulder have received funding through LVC. Through this funding, 39 new startup companies have been launched, and collectively they have raised over $90 million to date in follow-on financing. LVC demonstrates a powerful way to advance innovative research and translate it into impactful business ventures. 
This year's Lab Venture Challenge will be hosted over two days, with Biosciences pitches taking place on Wednesday, November 3 and Physical Sciences & Engineering pitches on Thursday, November 4.
This showcase is the can't-miss opportunity to see CU Boulder's next wave of breakthrough innovations. 
  
Featured researchers and technologies:
Day 1: Biosciences
Wednesday, November 3, 5:30–7:30 p.m.
Nick Bottenus: New method for improving the quality and speed of ultrasound imaging
Camila Uzcategui: Biomimetic 3D printed lung cancer organoids for drug discovery
Alexandra Whiteley: Novel therapeutic for amyotrophic lateral sclerosis (ALS)
Corey Neu: NatruGel—3D Printing of tissue matrix for drug screening and discovery
Simon Kalmus: Seedling Biosystems—Sprouting therapies from American farms
Sean Shaheen: Organic nanoparticles for enhanced bioimaging
Day 2: Physical Sciences and Engineering
Thursday, November 4, 5:30–7:30 p.m.
Liang He: Bleuth—Battery-enabled anti-theft vehicle immobilizer
Marin Iliev​: CANDi enabled ultrahigh speed and precision microscopy
Dan Dessau: Low vibration cryogenic platform for quantum applications
Kailey Shara: A versatile robotic system for automating organic chemistry operations in the laboratory
Cory Pecinovsky: Fast photonic switching with fluid ferroelectrics
Andrew Goodwin: New biomass pretreatments to replace toxic petroleum additives in coatings and adhesives
Lab Venture Challenge is free and open to CU Boulder students, faculty, staff, alumni, business/industry partners and investors. You may attend one or both days.
Learn more about Venture Partners at CU Boulder and Lab Venture Challenge.
Questions?
Please contact Dipika Singh: dipika.singh@colorado.edu.