Dear friends,
At the College of Music, we've covered a lot of ground since the beginning of the year including these highlights—among many others:
The 2023 Colorado Music Educators Association Clinic/Conference featured Denver native and College of Music alumna Tia Fuller as the conference keynote speaker, plus wide-ranging presentations by our faculty and stellar performances by the CU Boulder Chamber Singers and University Choir. As well, alumna Allison Zema received this year's Outstanding Young Music Educator Award—of note, our grads have received this recognition for five years in a row!
Graduate conducting student Kedrick Armstrong made us proud by conducting the world premiere of "The Factotum" with the Lyric Opera of Chicago.
The Aspen Music Festival and School's Musical Connections residencies with Ensemble Flatirons (graduate brass quintet in residence) and the Lírios Quartet (graduate string quartet in residence) successfully demonstrated our commitment to community outreach and engagement.
Assistant Professor of Composition Annika Socolofsky was named a Faculty Fellow of the Center for Humanities + the Arts, Professor of Music Theory Daphne Leong is currently serving as the Schulich Dean's Chair in Music at McGill University and—after a comprehensive international search—Kelly Parkes has accepted our offer to join the College of Music as associate professor of music education, beginning this fall.
Canadian composer Alexina Louie joined us for a week-long residency; the CU Boulder Treble Chorus was honored to perform the U.S. premiere of Louie's "Rain Makes Its Own Night." We also welcomed guest composer Kevin Day, Mario Lavista scholar Ana Alonso-Minutti and the Grammy-nominated choral ensemble VOCES8 to our campus, among other esteemed visiting artists.
The American Music Research Center announced the Alex Craig and Christina Lynn-Craig Living Music Award for undergraduate and graduate students.
And our Diverse Musicians' Alliance hosted a discussion with El Sistema Colorado's Executive Director Ingrid Larragoity-Martin, a CU Boulder alumna.
This week, I hope to see many of you at our Annual Distinguished Lectureship featuring André de Quadros—conductor, ethnomusicologist, music educator, writer and human rights activist. Based on decades of work in some of the most desperate and marginalized settings, de Quadros will anchor his presentation in the great tradition of freedom dreaming and call for a new architecture of music performance and scholarly work rooted in radical compassion, dialogue and community engagement.
At a time when political, economic, socio-cultural, environmental and other external influences appear all-too threatening, de Quadros represents what it means to apply the arts as a tool for social activism. I look forward to de Quadros' perspectives on how music can manifest real world relevance and how we—as musicians, creatives and changemakers—can make new meaningful impacts on the world. There's no more critical period in recent years than now to demonstrate the applicability of the arts. 
The research and lived experiences of trailblazers like André de Quadros ignite understanding of this current moment in American and world history—and how diverse, creative communities can help shape, sustain and support a democracy that ensures justice and liberty for everyone. 
Also this month, we're excited to host the prestigious 2023 National Trumpet Competition and in May, and for the first time since before the COVID-19 pandemic, we'll once again present CU at Boettcher featuring Carl Orff's "Carmina Burana," the world premiere of a new work by the College of Music's Professor of Composition Carter Pann and a collaboration with El Sistema Colorado.
Looking ahead to summer, our College of Music and the Sphinx Performance Academy will partner to provide a full-scholarship, intensive summer chamber music and solo performance program focused on cultural diversity for string musicians ages 11-17. The SPA—which also partners with The Juilliard School and Cleveland Institute of Music—offers a curriculum that includes lessons, master classes, recitals, career enrichment sessions and mentorship tailored to each student.
In a word, we walk the talk when it comes to developing universal musicians in an environment of inclusive excellence—I'm inspired by our momentum and I hope you are, too. I invite you to keep up with our continuous and consistently inspiring student, alumni and faculty news on our website, social media channels and newsletters; and be sure to keep current with College of Music events, including the Eklund Opera Program's lush production of Jules Massenet's "Cendrillon" this weekend, CU Boulder SoundWorks events this spring, and performances by our World Music ensembles marking three decades of exploring artistic identity, intercultural collaboration, global pedagogy and multidisciplinary approaches to music making at the College of Music.
Making strides,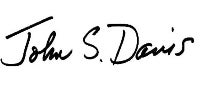 John Davis
Dean, College of Music