Dean's Downbeat is a monthly briefing from Dean Davis.
May Edition 2021 (to be resumed in August 2021)
---
If there's anything we've learned in the past year, it's how to channel change into progress. 
George Floyd's murder deepened the College of Music's commitment to inclusivity and belonging for all. With an emphasis on racial equity and justice, our DEI task forces recently delivered these recommendations for achieving a more diverse and inclusive college. We look forward to your feedback and input, informing actionable steps that will ensure a more welcoming, supportive environment—from how we recruit students to the faculty we hire, the compositions we perform, the guest lecturers we invite and the curricula we teach. 
On March 22, we came together in shock and solidarity once again. We mourned and found healing through music—most recently, this just-released tribute by our University Singers—holding near the 10 lives tragically, senselessly cut short in a mass shooting right here at home. 
Throughout, we successfully navigated new territories of academic life in a budget-tightening pandemic. We adapted. We innovated. We created. And we found ways to address the safety and psychological needs of our students, faculty and staff. 
Today, we're engaged in a hybrid Summer Session, and enthusiastically looking forward to a return to pre-COVID operations and events in the Fall. For us, that means a return to in-person classes, full-capacity concerts and community events. 
At the College of Music, our passion isn't limited to making music; it's making music with and for others—our peers, colleagues, friends and supporters. So when I think ahead to the next academic year, I'm thrilled that what we've been so hungry for is finally within reach, even as we build on our hard-won successes since March 2020. 
From students and alumni to faculty, staff, donors and other arts aficionados, it seems our anxious waiting has mostly run its course. I'm excited to work alongside you as we welcome back both loyal followers and new audiences. And I'm excited for faculty members and staff to give tours of our expanded, state-of-the-art facilities (stay tuned for information about the dedication ceremony of the Imig Music Building's new wing). 
But change is exhausting, too. So I encourage you to pause and rest this Memorial Day weekend. Even as we remember those who died in service to our country and even as we acknowledge other experiences of loss in recent months, know that your perseverance through unprecedented change and challenges has set the stage for an invigorating new chapter. 
Onward,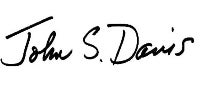 John Davis
Dean, College of Music
---
Related: