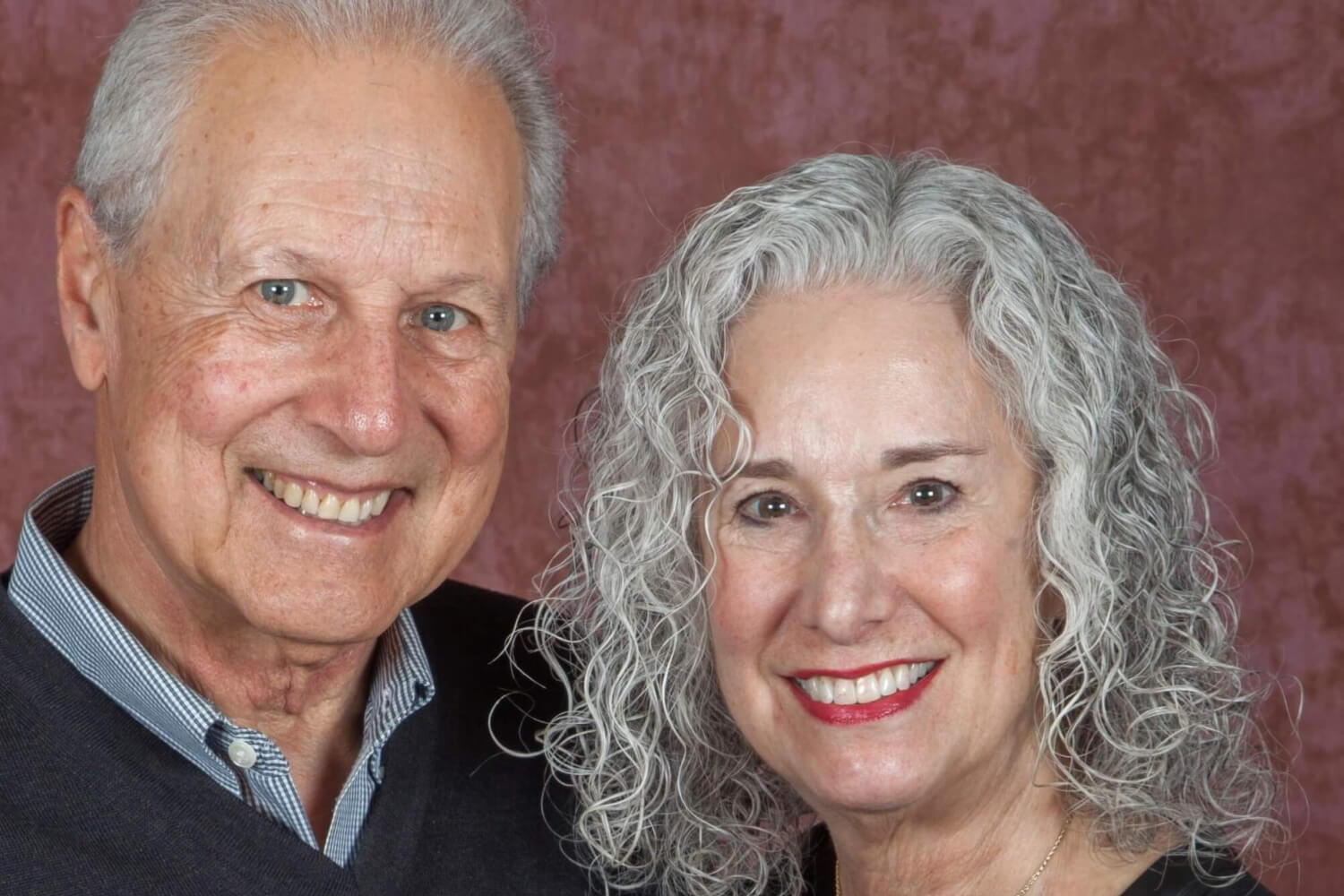 Barry and Sue Baer met at CU Boulder in 1964, married in Los Angeles in 1966 and returned to Boulder in 1971 to attend graduate school. Having lived all over the world since then, the Baers—loyal donors of the College of Music for more than a decade, including a generous gift of $100,000 to establish the Baer Teaching Assistants' Office in the expanded Imig Music Building—nevertheless always maintained a strong connection to the university. 
The couple—who moved back to Boulder permanently in 2003—are also longtime Adopt-a-Student sponsors and regular supporters of the CU Boulder Program in Jewish Studies, Veterans/ROTC programs and more. Additionally, they've documented their intent to create a vocal performance scholarship, a choral music scholarship and a choral conducting scholarship in their estate plans; Sue, especially, is passionate about conducting. 
"When I'm singing or studying music, everything else in the world just melts away," she says. "It's all I think about. It nourishes my spirit."
"Wherever we lived, we always tried to take in local music or shows," adds Barry, who earned a bachelor's in accounting at CU Boulder, along with an MBA. He went on to become a certified public accountant and served as a U.S. Army officer for 26 years, retiring at the rank of colonel. Thereafter, he directed the Department of Public Works in the City of Indianapolis. 
"I'm 100 percent Broadway shows and Barry certainly appreciates music with me," continues Sue, who earned a bachelor's in education and a master's in counseling here. While Barry served in the Army, Sue worked as a school teacher, then as a counselor and later as a cooking instructor and food stylist. The couple—married 54 years—have two sons and a handful grandchildren who inspired Sue to write several children's books, including "Just Elliot," featuring the life of a boy with autism.
For Sue, the College of Music's emphases on diversity and inclusion are especially meaningful. "The college provides a safe, nurturing place for all kinds of students to feel welcome and to have a wonderful experience," she says.
Agrees Barry, "We're finally in a position to help others, and we've always been impressed with the College of Music. We didn't have any money when we got married—but we were given a hand up, here and there. We feel a debt of gratitude to CU Boulder." 
Not to mention, both Barry and Sue were influenced by philanthropically minded parents early on. "They taught us to give back," says Barry. Indeed, the Baers' philanthropic engagements—also including service with the CU Boulder Foundation, the College of Arts and Sciences and the College of Music's Advisory Board—extend beyond campus. From backing several human services nonprofits to supporting advocacy for and legal services to low-wage workers to their active involvement with the Congregation Har HaShem, the Baers model inspired giving.
"We decided on the named teaching assistant office because I know so many of those grad students from singing in the Collegiate Chorale," says Sue, circling back to explain the couple's most recent philanthropic turn. 
"And seeing Sue happy is job number one," Barry is quick to add. "There's a Hawaiian word—'ohana'—which means family. CU Boulder has become part of our 'ohana,' our extended family."