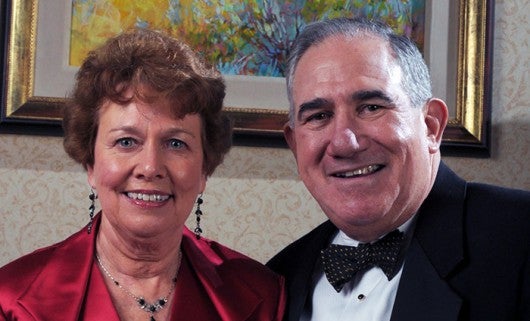 After 20 years at the helm of CU College of Music, Dan Sher will step down as Dean at the end of July, 2013.  Under Dan's visionary leadership, the College of Music has grown to be an internationally-recognized institution and is an important resource to the campus and the community.  He and his wife Boyce have worked tirelessly to build bridges and cultural connections through music.
The Daniel & Boyce Sher Colorado Music Scholarship Endowment Fund honors the Shers' 20 years of exceptional leadership and service.  A permanent endowment, this fund will provide merit-based scholarships to undergraduate students from Colorado high schools.
We invite you to join board, staff, faculty and community members in honoring Dan and Boyce in the most meaningful way-by creating a lasting legacy that will support talented young Colorado musicians who wish to attend the College of Music.
If you have questions or would like additional information about ways you can support this scholarship and the College of Music, please call 303 735-6070.