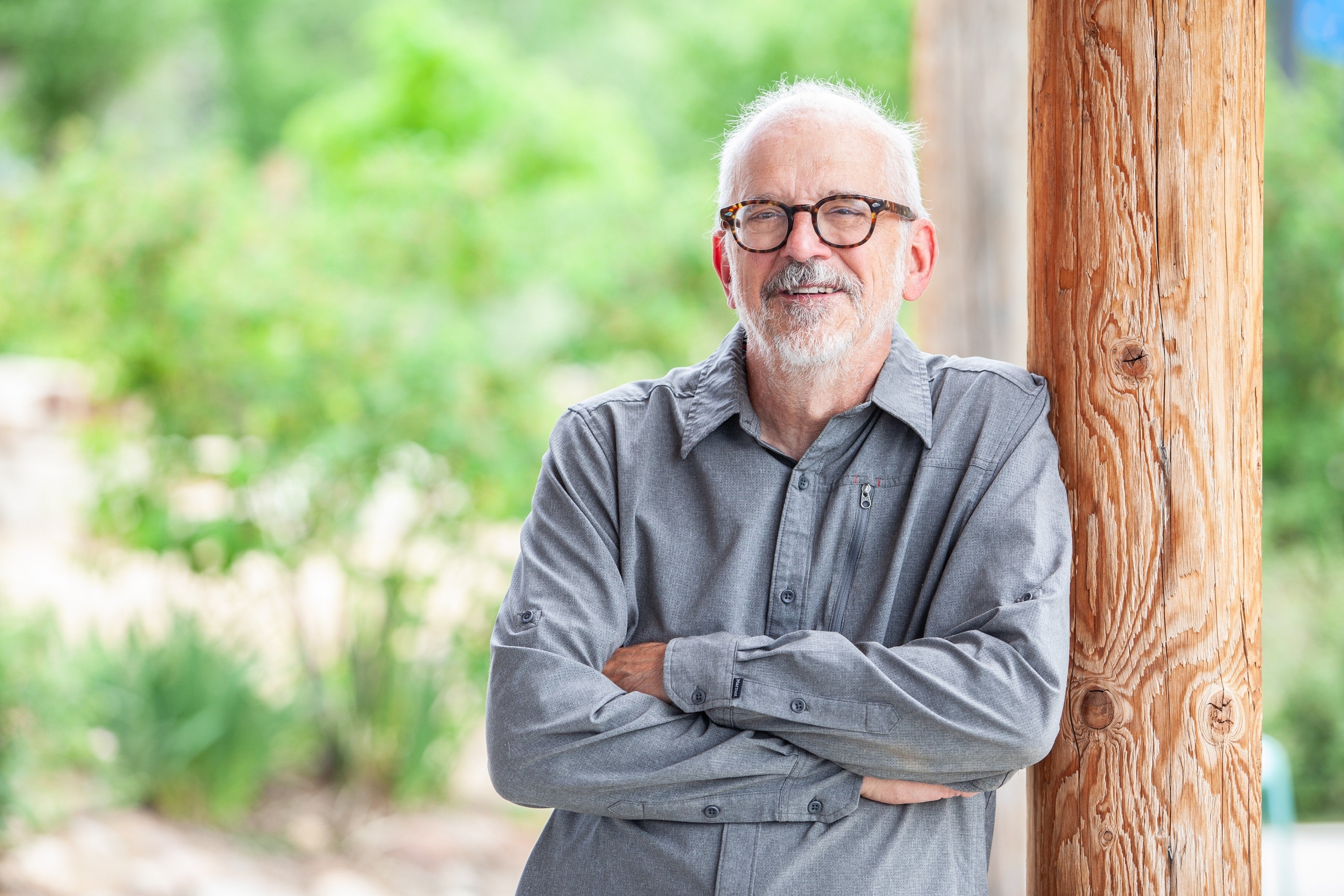 At this stage in his engineering career, John Melanson (ElEngrCompSci'74) is well aware of how people might view him.
"The stereotype would be 'now you're an old engineer, and you do things the same way you always have,'" he said. "I never suffered from that. I never found something that I wanted to do the same way."
That could be why he just hit a huge milestone: 500 patents, putting Melanson among the top 100 most prolific inventors.
Many of those patents are in the field of audio and electronics, particularly in analog-to-digital signal processing technologies that are instrumental in today's digital devices. Titled "Driver Circuitry and Operation," his 500th patent was granted on June 21. He also has 68 pending U.S. patent applications.
Melanson has spent 30 years as an engineer with Cirrus Logic, which he joined when it purchased AudioLogic, a company he co-founded. He credits Cirrus Logic with providing the space for him to continue to be creative and explore new ways of doing things.   
"We've developed a good attitude toward each other," Melanson joked. "I go find something interesting to work on, and they've decided, 'Well, whatever John's doing, it's hopefully of some use to us, so we'll let him.'"
He also enjoys mentoring the next generation of engineers at Cirrus Logic.
"I love working with young engineers," Melanson said. "I love working with people that have challenging ideas and different ways to do things and feeling a part of that."
He credits CU Boulder with putting him on the path to a successful engineering career. Growing up in Boulder, Melanson was always making things — or unmaking them.
"Our neighbor was a chemistry department head, and I tried to go get chemicals that no young boys should be allowed to put their hands on," he said. "I was always trying to make something that burned, blew up or caused a pretty fire."
While a student at Fairview High School, he loved his math classes, had a summer programming job at the National Institute of Standards and Technology — where his dad worked — and ran a side business repairing teletype machines. But when it came time for college, he said he wasn't the kind of student most admissions departments were looking for.
"CU did some really good things for me because they basically let me in when I was not really admissible anywhere," Melanson said.
He said he's grateful for professors like Dick Roberts, who saw his potential and allowed him to take a flexible approach to course requirements.
"I got good grades for the first time in my life, and I really, really studied and really liked it, so it was a good environment for me," Melanson said.
Some of those professors became long-term friends and provided advice as Melanson was starting his first company, NBI, in 1972. His next company would evolve into digital audio companies that would become AudioLogic, which was Cirrus Logic's first audio customer in 1986.
Melanson's father also played a unique role in his professional pursuits.
"His hearing had been damaged, and I've been interested in how hearing works and how human perception works," he said. "Here was somebody who had damaged hearing and could describe to me what he was hearing, who knew what frequencies and sine waves and this technical gobbledygook meant. He was retired and had infinite time to answer my questions about what things sounded like when I changed them and processed them."
During his time at Cirrus Logic, Melanson has split his time between Austin, Texas, and a home in Estes Park, Colorado. Recently, he bought a home in Larkspur, Colorado, but the move proved challenging, thanks to all of his hobby equipment. Rolling mills, oxyacetylene torches, a 1,000-pound band saw, 5-horsepower table saw — you get the picture.
Melanson calls engineering the "best career you could ever have."
"It's fun – you get to work on neat and interesting things," he said. "When you get done with that, you get to work on something else."
So what has Melanson always wanted to tackle, but hasn't gotten a chance to yet?
"Something will probably come up this afternoon."
Photo courtesy of Cirrus Logic