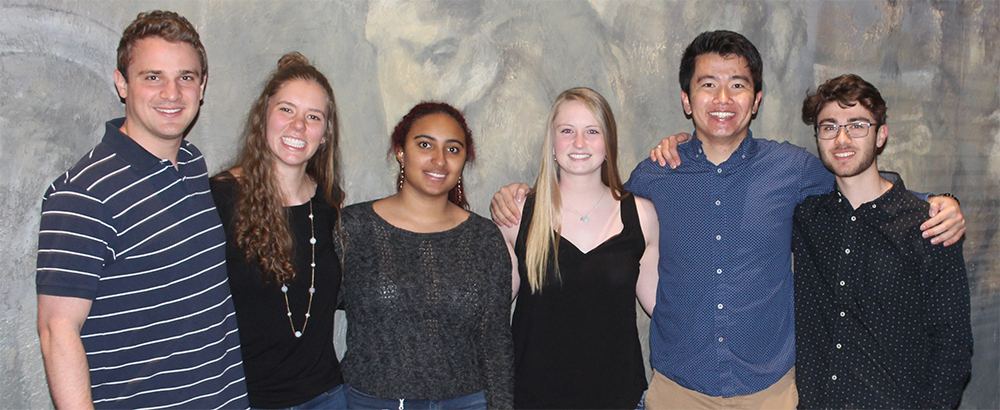 Our in-person Engineering Projects Expo for the spring may be cancelled, but we're still proud of our senior design teams and all they've accomplished! Read on for a Q&A with one of those groups, Trash2Treasure.  
Team Members: Alexandra Multer, Natalie Betts, Ryan Prazak, Jonathan Cohen, Richard Nguyen and Mykayla Stout
What problem does your project solve?
Traditionally, the U.S. and other developed countries have exported large amounts of their trash and recycled materials to other countries. Recently, however, much of that exported waste is being rejected and sent back. This has led to an overabundance of waste in countries like the U.S., which don't have the capacity to process all that is created. MicroWaste is a novel way to take the first step in solving this problem. Our microwave heats waste into usable fuel. This product can help mitigate the increasing trash crisis and facilitate remote generation of fuel in areas that are unable to process generated waste.
What have you and your team accomplished that you are proud of?
We have designed a solid-state RF amplifier circuit, in addition to creating a user-friendly interface between the RF amplifiers, the user inputs and the heating process.
What have you learned from this project?
We have learned a lot about the design process. It can be extremely iterative, and everything that can go wrong will go wrong, so we have learned to have contingency plans for every possible outcome.
What are you most excited to share with others about your project?
We are very excited to share how this project takes the first step in finding a more sustainable use for all kinds of waste.
What advice do you have for future capstone design teams?
Start things as early as possible; plan for more wiggle room than you think you need. Be reasonable with your goals but also push yourself to learn!