We're very excited to welcome several new faculty members to our department this year, including a few alumni who are returning to teach courses! Read on for a little more about each of our new people. 
Tenured Faculty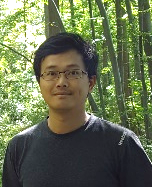 Shu-Wei Huang will be joining the optics, nanotechnology and bioengineering research group as an assistant professor. He received his BS degree from National Taiwan University and the MS/PhD degrees from the Massachusetts Institute of Technology, all in electrical engineering. He has been working in the field of broadly defined ultrafast optics, with research interests in nonlinear dynamics, nanophotonics, biophotonics and THz technology.
He was awarded the 2012 Jin-Au Kong outstanding doctoral thesis prize for breaking the single-cycle barrier in high-energy coherent light sources. In 2015, he was named an AFOSR Young Investigator to work on the miniaturization of ultrashort light sources in a CMOS-compatible platform to make an even broader impact on the science community.
In his spare time, he enjoys ping pong, badminton, baseball and recently golf. He also likes watching the History channel and reading history novels.
Instructors
Ms. Arielle Blum (ECEN 1100 Freshman Seminar)
Ms. Blum received her MS in electrical engineering from our department in 2015. She has been teaching in the Idea Forge for the last several years and has taken on renovation of our Freshman Seminar course this fall.
Dr. Alexander  Dixon (GEEN 1400 First Year Engineering Projects)
Dr. Dixon received his PhD from the Department of Physics at the University of Denver last year. He taught ECEN 2410 Renewable Energy last spring and is teaching GEEN 1400 out of the ITLL this year.
Mr. Eugene Freeman (ECEN 4003-001 Engineers in the Entrepreneurial Environment)
Mr. Freeman has more than 20 years in business consulting with industrial companies involving strategy execution, operations improvement and culture change. He has worked with Osram-Sylvania Lighting, Phillips Lighting, Gulfstream Aircraft, Dover Industries, Polaroid, Overhead Door, Boston Scientific, Teledyne Metals, US Navy Aviation, and Harris Corporation, and he was an electrical engineer for Martin Marietta on the Viking Mars Lander program.
Dr. Mohammed Hadi (ECEN 3030 Circuits for Non-Majors)
Dr. Hadi received his PhD in electrical engineering from our department in 1996. He is a research professor in the electrical engineering department at Colorado School of Mines. 
Dr. Bri-Matthias Hodge (ECEN 5009 Renewable Energy and the Future of the Power Grid)
Dr. Hodge is a manager in the Power System Design and Studies group at NREL. He is teaching for the Power Electronics Professional Master's Program.
Mr. Michael Hurowitz (ECEN 4013 Practical PCB Design and Manufacturing)
Mr. Hurowitz received his BS in engineering physics from Colorado School of Mines in 2007. He is a serial entrepreneur who has founded five companies and consulted for more than 85 others in his career. He is currently the CTO and VP for Engineering at Orbital Micro Systems. He is co-teaching with Eric Bogatin a new course on PCB, a topic that was requested by many students.
Dr. Ashanthi Maxworth (ECEN 2350 Digital Logic)
Dr. Maxworth is a lecturer in the electrical engineering department at the University of Colorado Denver, where she received her PhD in May. She has been an instructor for circuits, RF and digital logic courses there.
Mr. Anthony McDougle (ECEN 1400 Intro to Digital and Analog Electronics)
Mr. McDougle received his BS/MS in electrical engineering from our department in 2011. He has worked with several companies in the area, most recently as a senior electrical design engineer with TerraLUX, and has TA'd Senior Design Projects.
Dr. Bruce Montgomery (ECEN 5053–002 Embedded Interface Design)
Dr. Montgomery received his PhD in computer information systems from Nova Southeastern University in 2011. He is currently the engineering director at Inovonics and is teaching in the ESE program for us since this past spring.
Mr. David Sluiter (ECEN 3350 Programming of Digital Systems)
Mr. Sluiter received his BS in electrical engineering from Michigan Technological University. He has worked for several companies in the area, including Seagate and SEAKR.