Catalyzing a culture of collaboration
---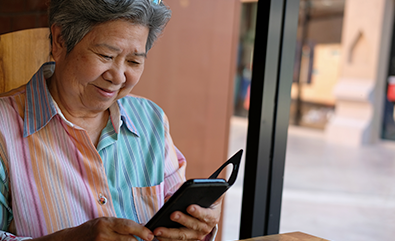 Today, the AB Nexus program announced its fourth round of grant awards to faculty from the University of Colorado Anschutz Medical Campus and the University of Colorado Boulder. From advancing new cancer and diabetes treatments to developing AI tools to diagnose dementia, the selected teams bring together experts from multiple disciplines to advance basic science and translational research that improve human health and well-being.
Supported by the University of Colorado President's Initiative, AB Nexus provides funding to spur new intercampus collaborations and innovations. Since launching just over two years ago, the initiative has awarded more than $2 million in grant funding.
"We are excited to recognize another outstanding group of research teams in their collaborative endeavors to advance new discoveries in health science," said Thomas Flaig, MD, vice chancellor for research at the CU Anschutz Medical Campus. "When we strengthen opportunities for CU Anschutz and CU Boulder faculty to work together, we can have a far greater impact in addressing pressing health issues."
By fostering interdisciplinary partnerships among scientists, engineers and physicians from a diverse range of fields, AB Nexus has catalyzed a new culture of collaboration between CU Boulder and CU Anschutz. This enhanced campus connectivity has already expanded CU's collective research enterprise while creating new funding opportunities. Teams funded by AB Nexus have already garnered more than $4 million in external funding and published more than a dozen peer-reviewed research studies on topics that range from microplastics to sepsis.
"What continues to impress me about the AB Nexus initiative is the enthusiasm and creativity of researchers at both campuses," said Massimo Ruzzene, acting vice chancellor for Research and Innovation at CU Boulder. "Our researchers are eager to work together across disciplines and campuses to find solutions to some of the most significant problems we face. It is clear that AB Nexus is paving the way for these new solutions and is instrumental to fostering existing and new collaborations."
The latest round of AB Nexus awards provides $500,000 across seven teams—five new projects and two that expand upon existing collaborations. These funds include $87,500 from the University of Colorado Cancer Center to co-sponsor cancer-related research projects.
New collaboration aims to develop better screening tools for dementia
Among the recent awardees is a new research project led by Peter Foltz, a research professor with the Institute for Cognitive Science (ICS) at CU Boulder, and Peter Pressman, an assistant professor of Neurology at CU Anschutz. Together, they are developing trustworthy artificial intelligence (AI) tools to improve the diagnosis of dementia and boost clinician acceptance of these new low-cost screening methods
While dementia is common among older adults, the screening process can be time consuming, expensive and often results in unequal access to services. Many elderly people with memory concerns do not receive evaluation and diagnosis until neurodegeneration has progressed markedly.  
Recognizing the need for earlier, more sensitive diagnostic tools that promote healthcare equity and inclusiveness, this research team has developed an AI-based screening software that could lead to earlier detection of dementia. The tool analyzes the way patients speak in conversation to create a low-cost assessment of neurological functioning. By building on intercampus strengths in AI, machine learning, language processing, neurodegenerative diseases, and neuropsychological assessment, this AB Nexus award will lay the foundation for future longitudinal studies on improved dementia screening and more timely interventions. 
To learn more about this program, please visit the AB Nexus website.