Upcoming episodes of Buff Innovator Insights, a weekly podcast from the Research & Innovation Office (RIO), feature faculty tackling some of the toughest challenges facing the world today: global poverty and racism.
---
The Buff Innovator Insights podcast offers a behind-the-scenes look at some of the most ground-breaking innovations in the world–all emanating from the CU Boulder campus–through the lens of the personal journeys that made those discoveries possible.  
Terri Fiez, Vice Chancellor for Research & Innovation, hosts this up-close and personal look at how researchers, scholars and artists become global pioneers, why they are so dedicated to discovery, and their visions of the future in the wide range of fields they explore. 
New episodes air each Thursday through May 6. 
Visit the Buff Innovator Insights podcast website to learn more, listen and subscribe.
Upcoming Episodes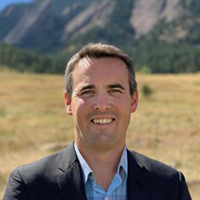 Airing Thursday, April 15: Evan Thomas—Civil, Environmental & Architectural Engineering; Aerospace Engineering; Mortenson Center
Meet Dr. Evan Thomas, a professor of Civil, Environmental and Architectural Engineering and Aerospace Engineering Sciences, and Director of the Mortenson Center in Global Engineering. In this episode, Dr. Thomas shares how his family's interests in journalism, engineering and entrepreneurship, as well as his experiences with Engineering Without Borders, inspired him to tackle global poverty through his work and teaching.
---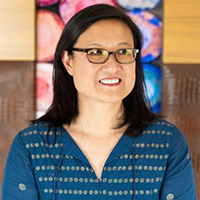 Airing Thursday, April 22: Jennifer Ho—Ethnic Studies; Center for Humanities and the Arts
In this episode of Buff Innovator Insights, we meet Dr. Jennifer Ho, professor in the department of Ethnic Studies and the director of the Center for Humanities and the Arts. Dr. Ho details how growing up in an Asian-American family, along with more recent societal and personal transformations, influenced her scholarship and emboldened her efforts to end racism.