The inaugural season of Buff Innovator Insights, a new podcast from the Research & Innovation Office (RIO), premieres on Thursday, March 18.
---
The podcast will offer a behind-the-curtain look at some of the most ground-breaking innovations in the world—all emanating from the CU Boulder campus—along with the personal journeys that made those discoveries possible.  
Terri Fiez, Vice Chancellor for Research & Innovation, hosts this up-close and personal look at how researchers, scholars and artists become global pioneers, why they are so dedicated to discovery, and their visions of the future in the wide range of fields they explore.
New episodes will air each Thursday, from March 18 through May 6.
Visit the Buff Innovator Insights podcast website to learn more, listen and subscribe.
Latest Episodes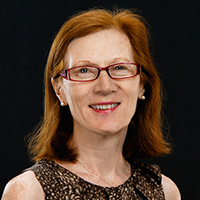 Thursday, March 18: Margaret Murnane–JILA; Physics; STROBE Science & Technology Center
In the first episode of Buff Innovator Insights, we meet Dr. Margaret Murnane, CU Boulder professor of physics and one of the world's leading experts in ultrafast laser and x-ray science. Join us to learn about her improbable journey from growing up in the Irish countryside to developing the microscopes of the future and cultivating the world's next generation of physicists.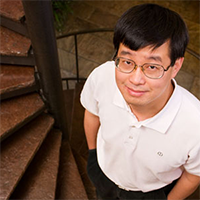 Thursday, March 25: Jun Ye­–JILA; Physics; CUbit Quantum Initiative; Q-SEnSE
In this episode of Buff Innovator Insights, we meet Dr. Jun Ye, Fellow of NIST and JILA, and Professor Adjoint of Physics at JILA and CU Boulder. We'll talk with Dr. Ye about his formative years in China, his transformation into a leading researcher in the US, and how his work is helping to realize the vast potential of quantum science and technology.