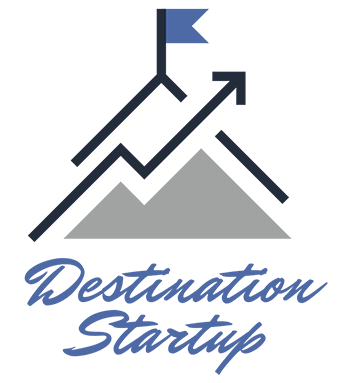 Colorado's research institutions continue to churn out game-changing, technology-based companies at an exciting rate, but investment capital can sometimes be hard to come by away from the coasts.
The University of Colorado Boulder is helping to bridge this gap by drawing investors to Colorado with a showcase of the state's top spinoff companies: Destination Startup. By having a central, one-day event for ventures to convene and pitch, investors are able to explore investment opportunities in a convenient format.
A collaboration among Front Range research universities and federal laboratories, Destination Startup seeks to connect Colorado's most promising ventures with funding and networking opportunities so they can take the next step toward commercialization.
"Destination Startup brings visibility to the innovative startup companies derived from our state's rich research culture," said Dr. Terri Fiez, CU Boulder vice chancellor for research & innovation. "By inviting investors from both Colorado and the coasts, we're helping grow the investment base for our startups – something we're so proud to be a part of."
Twenty-five of the best startups from Colorado's leading research institutions will present their technologies to investors and the business community on February 1st.
The 2019 participating research institutions include CU Boulder, CU Anschutz, University of Colorado Colorado Springs, Colorado State University and University of Denver.
"Initially we discussed holding a showcase event that featured innovations exclusive to CU Boulder, but we wanted to expand the event beyond CU because Colorado research institutions as a whole are producing amazing work," says Bryn Rees, assistant vice chancellor for research & innovation and managing director of the CU Boulder Technology Transfer Office, which is hosting the event. "Bringing new investment funding to Colorado is beneficial to the whole entrepreneurial ecosystem, regardless of which institution or lab generated the startup."
Ventures from each institution were chosen via a competitive selection process led by serial entrepreneurs, investors and technology veterans. The companies represent industries spanning therapeutics, sensors, biotech, robotics and more.
CU Boulder Ventures Presenting at Destination Startup
Arpeggio Biosciences
Aspero Medical
ASTRALiTe
Kelvin Thermal Technologies
99Agree
New Iridium (joint venture with CSU)
Respirogen
SuviCa
VitriVax
With nine ventures pitching their innovations, CU Boulder is the most represented university at Destination Startup. The ventures hail from six departments on campus: mechanical engineering, aerospace engineering, chemical and biological engineering, computer science, molecular, cellular and development biology, and housing and dining services.  
One CU Boulder venture presenting at Destination Startup, VitriVax, is a biotechnology spinoff company founded on work by Dr. Robert Garcea and Dr. Theodore Randolph, who are CU Boulder professors from the BioFrontiers Institute. To remedy current issues arising from cold-chain storage and patient compliance, they are developing thermostable vaccines that do not require refrigeration and provide multiple-boost doses in a single injection.
"Since Destination Startup will be the first opportunity for VitriVax to present our innovation to a large audience, it marks a formal drive to generate awareness of the potentially game-changing technology VitriVax is developing, which has significant implications for global health," said VitriVax CEO Dr. Michael Artinger. "It would be great to meet prospective investors and/or partners through the event." 
Artinger, a biotechnology industry veteran with 22 years of experience transitioning promising university discoveries into real-world products, is no stranger to working with universities throughout the commercialization process.
"I was very impressed by the commitment CU Boulder and the Technology Transfer Office made to protecting and nurturing VitriVax's technology to a point where it was mature enough to create a startup around," Artinger said.
Learn more about Destination Startup and its impact on Colorado's innovation ecosystem.