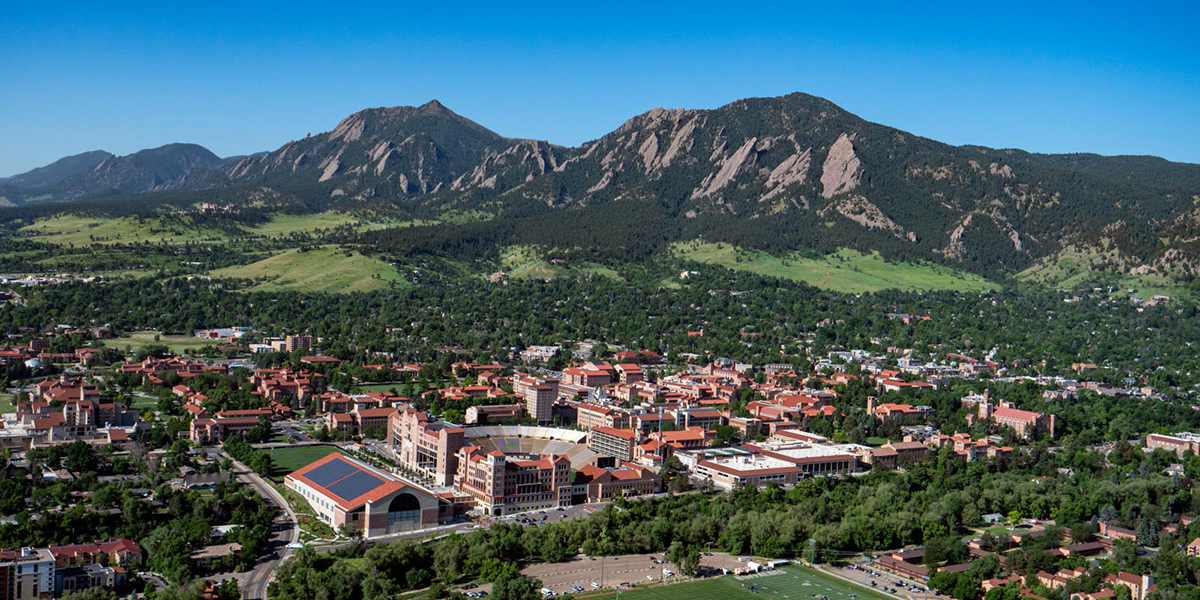 The Research & Innovation Office's annual report, Research & Creative Work 2017-18, features highlights of University of Colorado Boulder research and creative work from the past year.
The university's research enterprise has again attracted record external research funding—more than $511 million this year—just one indication of the impact our campus is having on the wider world. 
Thousands of campus contributors—faculty, researchers, staff, postdocs and undergraduate and graduate students—play crucial roles in the university's impact. Add in the contributions of our many collaborators, including partners in industry and federal labs, government, the entrepreneurial ecosystem, the local community and others, and you have something special that can happen only in Boulder. 
These contributors, and more, are featured in this year's edition, which also includes a closer look at the first cohort of the Research & Innovation Office Faculty Fellows, a select group of faculty who embody the innovative spirit that that drives CU Boulder's impact.
To request print copies of the report, please contact chris.yankee@colorado.edu.