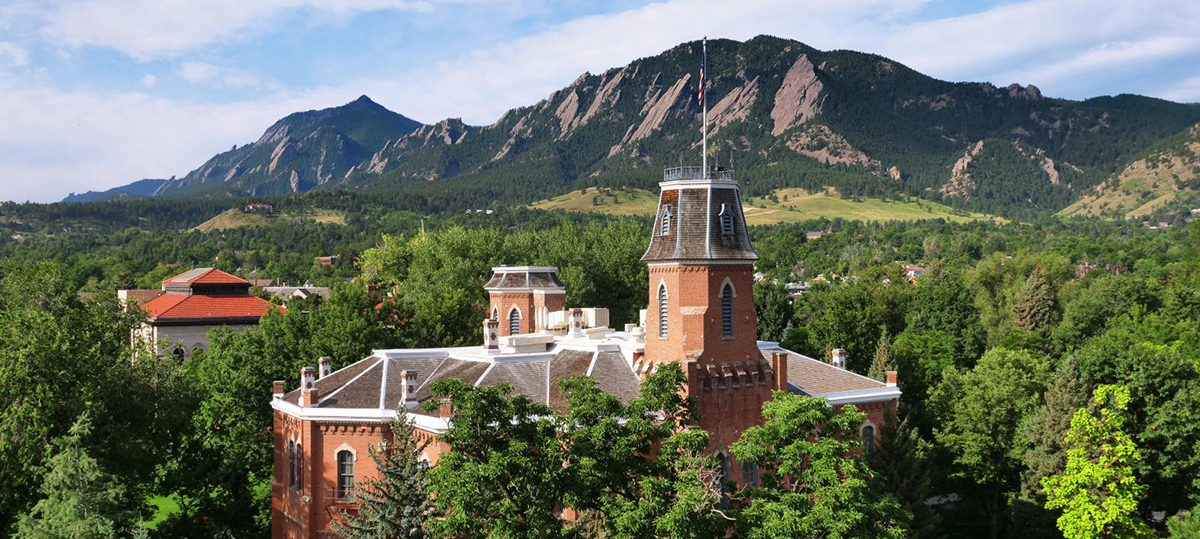 2019 RIO Faculty Fellows
Jeffrey Cameron (Biochemistry; RASEI)
Clint Carroll (Ethnic Studies)
Alison Cool (Anthropology)
Alireza Doostan (Aerospace Engineering)
Erin Espelie (Cinema Studies; Critical Media Practices)
Juliet Gopinath (Electrical, Computer and Energy Engineering)
Christoffer Heckman (Computer Science)
Henry Lovejoy (History)
Valerie McKenzie (Ecology and Evolutionary Biology)
Lori Peek (Sociology; Natural Hazards Center; Institute of Behavioral Science)
Mark Rentschler (Mechanical Engineering)
L. Kaifa Roland (Anthropology)
Ben Shapiro (Computer Science)
Wil V. Srubar III (Civil, Environmental and Architectural Engineering)
The Research & Innovation Office has unveiled the 2019 RIO Faculty Fellows cohort, featuring 15 of CU Boulder's most promising rising faculty in disciplines spanning the campus. The RIO Faculty Fellows program is designed to help "collapse the campus" by cultivating a community of diverse, creative research leaders to help drive collaboration and innovation across the university.  
"We launched the program to identify a network of faculty leaders to strengthen the university's reputation in research and creative work," said Vice Chancellor for Research & Innovation Terri Fiez. "We're adding about 15 new fellows each year and believe this growing pool of bold thinkers and leaders will be front-and-center in creating our future as the innovation university.
"After bringing the fellows together for the first time last week, we couldn't be more excited," said Research Leadership Program Director Kirsten Rowell. "The individuals selected are already recognized leaders in their fields and, after seeing how effective the program was the first year, we're especially excited to see how this program impacts their work and what emerges from the collective." 
The inaugural 2018 RIO Faculty Fellows class
The previous cohort, which completed the 12-month program in November, will interact with the new class at points throughout the program by sharing lessons learned and tips for success with the incoming cohort. If the first class's experience is any indication, the 2019 cohort has an exciting and productive future ahead. 
Being a part of the 2018 cohort "helped me contemplate how to expand my impact beyond my immediate teaching and research," said Gordana Dukovic, 2018 fellow and associate professor of chemistry. "This group really inspired me and got me excited about the university's future."
Sam Boyd, an assistant professor of religious studies and also a 2018 fellow, said "The program has already broadened the impact of my research by connecting me with ground-breaking faculty across campus and equipping us to communicate how our research can benefit people—on campus, in Colorado and beyond."
About the program
The RIO Faculty Fellows program identifies and develops individual leadership styles of tenured and tenure-track assistant and associate professors who are poised to lead significant collaborative projects, develop vision and deliver novel and impactful scholarly work. 
The program, along with other faculty development programs like the Excellence in Leadership program and the Faculty Leadership Institute, is an investment in CU Boulder faculty and in the university as a global leader in innovation and impact. 
In addition to the cohort's first intensive three-day retreat in January, the program framework includes several more focused retreats and a variety of informal networking activities throughout the year. Applications for the next cohort will be accepted in September 2019.