The Research & Innovation Office (RIO) is launching a new faculty fellowship this fall. Applications will be accepted through October 15 and selections will be announced by November 1, 2017. The RIO Faculty Fellows program will accelerate research and creative works leadership skills development for early-to-mid career faculty, equipping them with the ability to effectively spearhead complex, multi-disciplinary research projects and maximize the impact of their work on campus and beyond.
The program will Identify early-to-mid career CU Boulder faculty that show strong potential in leadership and support then in a cohort-based training approach that includes both retreats and regular shorter meetings, as well as the development of a scholarly network that lasts beyond the formal training itself.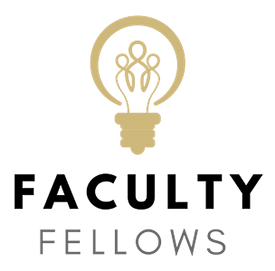 According to Faculty Director Alan Townsend, "The approach is modeled after the Aldo Leopold Leadership Program, a successful and nationally renowned program in the environmental sciences. We wanted to take lessons learned from Leopold and use them to help advance the impact of CU Boulder's up-and-coming faculty across all disciplines."
The program is open to CU Boulder tenure-track assistant or associate professors whose applications and supporting references best demonstrate: 
Leadership and collaborative potential: Vision, inspiration, collaboration and people skills
Service: Ability to engage in roles that serve a broad community
Research and Creative Works: Novelty, creativity, collaborative work, publication and follow through
"We're so pleased to provide this opportunity to our next generation of campus leaders," said Terri Fiez, vice chancellor for research and innovation. "Not only will it provide resources to boost our faculty in the short-term, it will help these individuals develop a closely-knit network of peers they can maintain throughout their careers."
The application consists of a 2-page statement describing the applicant's scholarly work and how this fellowship will enable them to advance; details on the goals the applicant wishes to pursue with the aid of this training; a current curriculum vitae; and two supporting letters from tenured faculty (at least one from a CU Boulder faculty member).
Please visit the Faculty Fellows website to learn more or submit an application, or contact the program director, Kirsten Rowell, with additional questions at kirsten.rowell@colorado.edu.