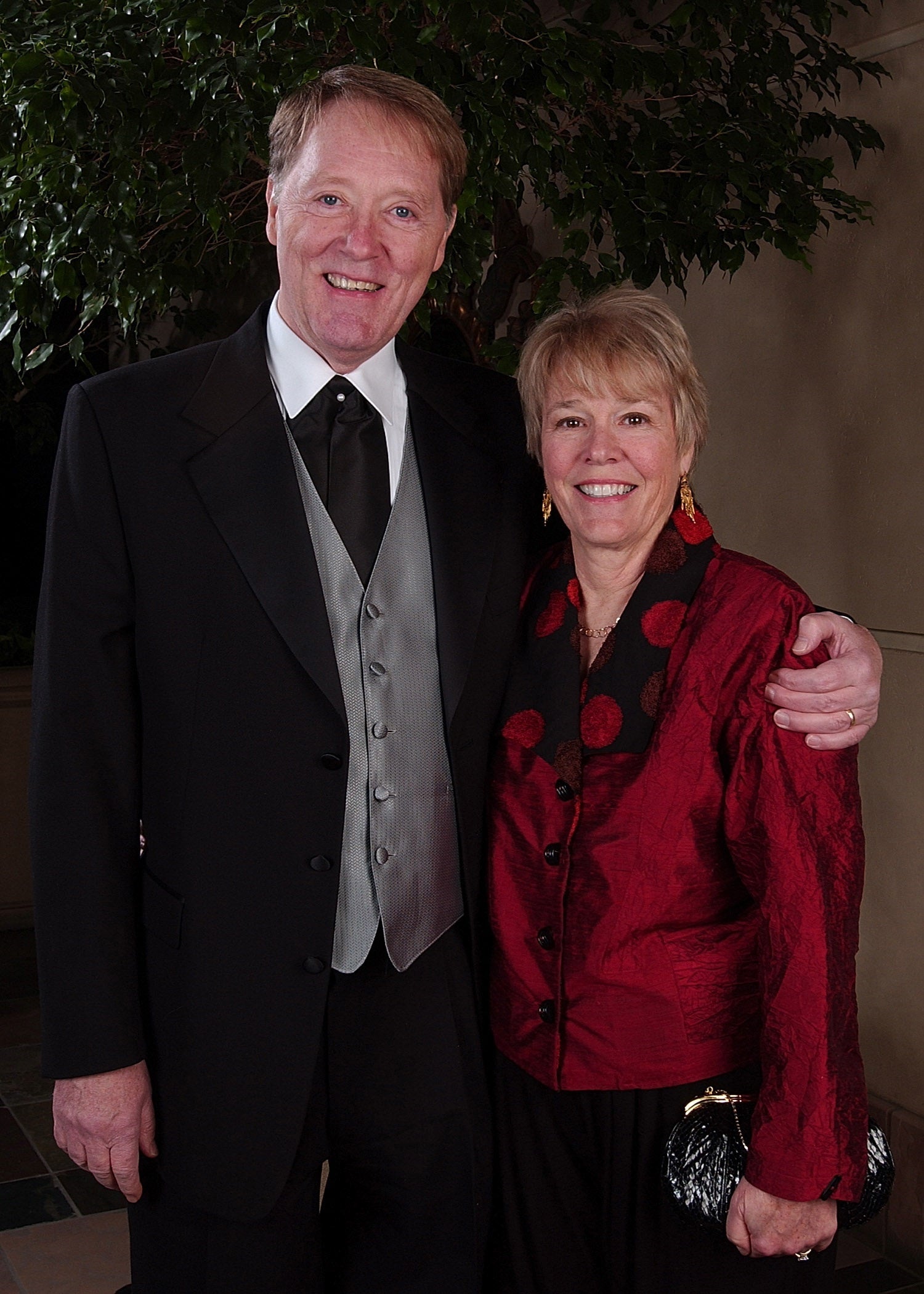 Jeannie and Jack Thompson have made an unprecedented commitment to the Jazz Studies program at the University of Colorado Boulder — building $1.6 million in combined gifts to trigger a new $2 million program endowment.
To honor and recognize this transformational gift, the program will be renamed the Thompson Jazz Studies Program, as announced at yesterday's annual Spring Swing big band concert. It is CU-Boulder's first named program.
Program Chair John Davis expects the endowment to strengthen the Thompson Jazz Studies Program's ability to support guest artist residencies, professional recordings of CU jazz ensembles and travel for national competitions — all of which will expand the program's caliber and reputation. Since being established at CU-Boulder in 1996 with graduate offerings, the Thompson Jazz Studies Program has become a vibrant, versatile and highly regarded program with an undergraduate major, a doctoral degree and more than a dozen awards for student recordings from leading jazz publication Downbeat.
All this for a program that did not exist when Daniel Sher became College of Music dean in 1993. During his 20-year tenure, the college has established the nation's first Entrepreneurship Center for Music, has enhanced its endowment and degree offerings, and has been cited among the top 25 U.S. music programs. The Thompson Jazz Studies Program endowment is another achievement as he retires this June, and it positions the college well for a new dean; finalists for the position were announced on Feb. 20.
"The Thompsons have always been great supporters of the College of Music," says Davis, who also is the college's associate dean of administration. "They've created a lot of opportunities for our students, and with their support our program has gone from one of moderate visibility to one that has become a national player."
"Jazz is a truly unique American art form, and there aren't very many of those," says Jack Thompson, who with Jeannie has also led an effort to attract matching gifts for the endowment. "We couldn't conceive of a place where Glenn Miller came from not having a vibrant and vigorous jazz program." CU's jazz lineage includes Glenn Miller, who attended CU-Boulder before becoming a big band pioneer known for such classics as "In the Mood."
The endowment will generate annual distributions of unrestricted funds (roughly $80,000 a year, when fully in place), which Jazz Studies leadership can use at their discretion.
Jeannie (Zool'64) and Jack (Hist'64, MA'70) are the CU-Boulder chairs for CU's $1.5 billion Creating Futures campaign, and have donated to more than a dozen CU programs, indicating a powerful mixture of broad interests and institutional loyalties. They first met at the Sink as students in the early 1960s.
In 2005, they endowed the Thompson Awards for Western American Writing at the Center of the American West. In 2008, they gave $2 million toward the Jennie Smoly Caruthers Biotechnology Building, where a vaccine development research neighborhood is named in their honor.
"As Creating Futures campaign chairs for the Boulder campus, our hope is to show that donors have multiple interests. When you look at the breadth of the University of Colorado, there are so many programs worthy of support," Jeannie Thompson says. "We hope this gift will spur the campaign forward and help donors see the many ways they can make a difference."
Founded in 1967, the nonprofit CU Foundation partners with the University of Colorado to raise, manage and invest private support for the university's benefit. More than 200,000 donors to date have contributed to Creating Futures, a $1.5 billion fundraising campaign to enhance University of Colorado education, research, outreach, and health programs benefiting citizens throughout and beyond Colorado. Visit http://www.cufund.org for more information.