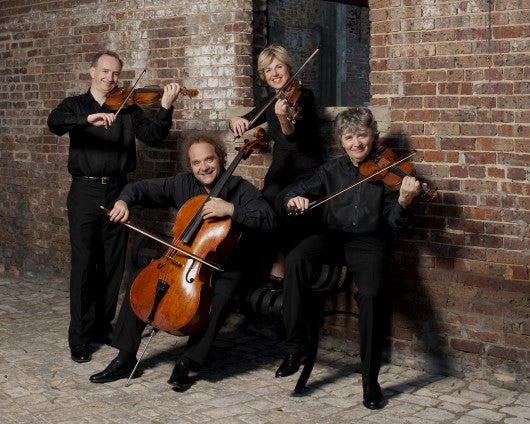 CU-Boulder's Quartet-in-Residence, the Takács Quartet, has won the prestigious 2011 Royal Philharmonic Award in the Best Chamber Music & Song category.
The RPS Music Awards are the highest recognition for live classical music-making in the United Kingdom. These independent awards were set up in 1989 to celebrate the outstanding musical achievements of both young and established, British and International, musicians. In 2003, BBC Radio 3 became media partners, introducing the Radio 3 Listeners Award and devoting an evening-long programme to the RPS Music Awards. The Royal Philharmonic Society (founded in 1813) is dedicated to creating a future for music. It is one of the world's oldest music societies and has a thriving membership. It is also a registered UK Charity.
In the words of the award jury:
The Takács Quartet's complete cycle of Beethoven String Quartets at the South Bank in 2009/10 was a tour-de-force. They brought a unique insight, maturity and uncompromising excellence to these performances, making this one of the great musical events of recent years. In addition, they appeared at a wide range of venues throughout the UK, and passed on their expertise through their teaching at the Guildhall School of Music and Drama. This award recognizes their contribution and commitment to exceptional chamber music performance in the UK.