TESOL Track
Teaching English as an additional language is an endeavor that comes with great responsibility as well as opportunities for personal growth. In our TESOL courses, we take a critical approach to curriculum design to ensure that instruction builds on learners' cultural identities, home languages, and previous educational experiences. As reflective practitioners, we grow in our understanding of ourselves and others against the backdrop of various teaching and learning contexts and in light of feedback from a supportive community of practice. Being a TESOL professional is bound to change your life through the people you meet, the places you go, and the person you become as a result of these experiences.
TESOL Track

Companies
The widespread role of English as an international language opens up many opportunities for trained English teachers globally. Increasingly, EFL (English as a foreign language) providers want to hire individuals with relevant training—not just those who are native or near-native speakers.
A career in TESOL is versatile, offers the chance to live abroad while earning money, and creates opportunities for meaningful, human connections across linguistic and cultural boundaries.
Featured TESOL Projects
Rai's Story
Teaching English as an additional language is not only a way to earn a living, it also a way to improve your living. I have taught English in the U.S. to university students from Asia and the Middle East, refugee-background adults from East Africa, and immigrant adults from all over Latin America. I have taught English in Tanzania, the Dominican Republic, the Czech Republic and Armenia. The people, places, and experiences have shaped my life in unpredictable and rewarding ways. Learn more about my story and why TESOL might be an exciting path for you.
Teaching English to Speakers of Other Languages (TESOL)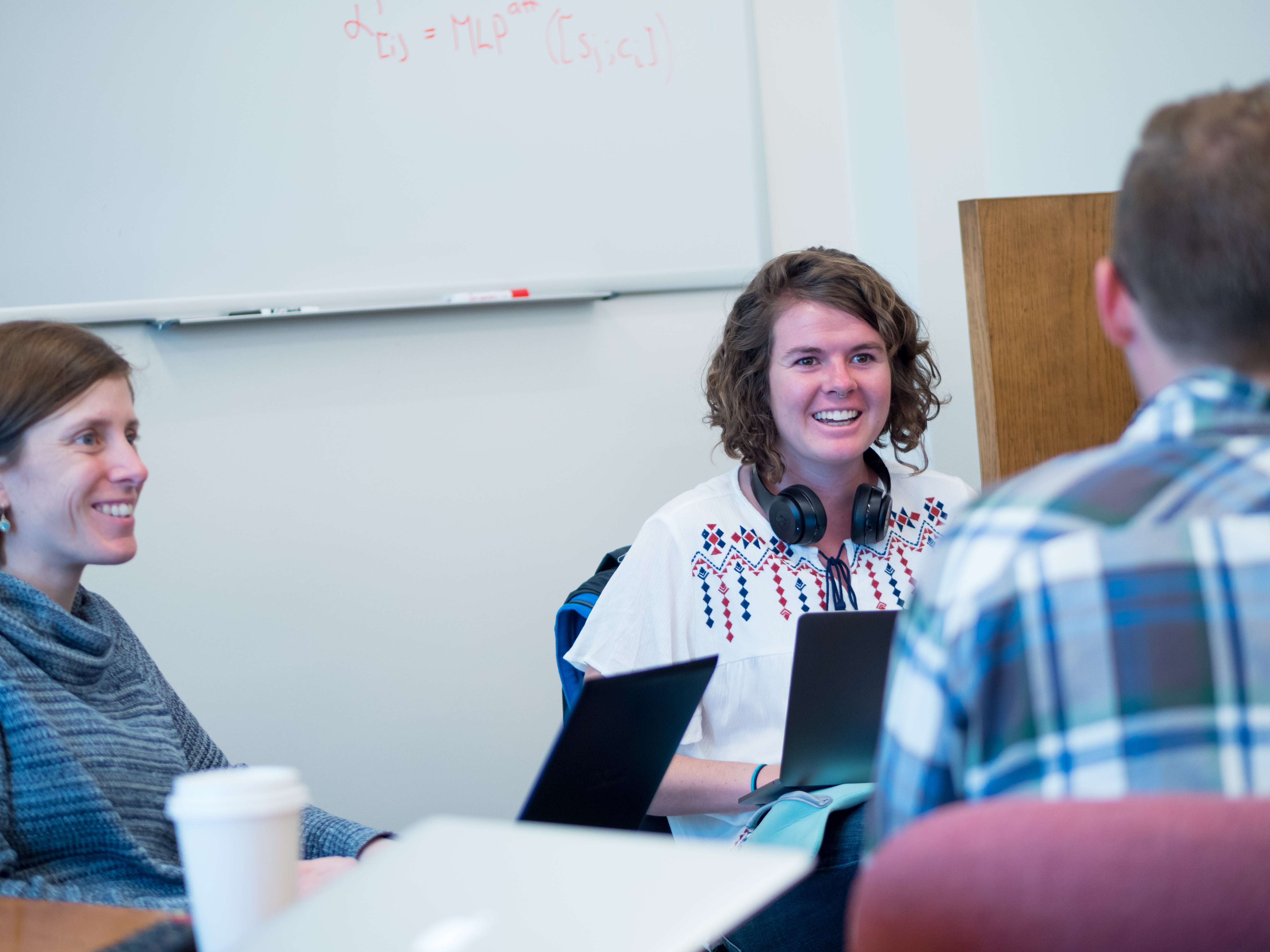 TESOL classes are designed to cultivate meaningful connections in the class with a focus on professional development for a future career in TESOL. TESOL students collaborate to design teaching materials, to deliver activities, and to reflect on actual teaching experiences with English language learners right here in Colorado.
How The Tracks Work
All Linguistics majors are required to take 4 courses (Introduction to Linguistics, Sound Structures, Semantics, and Morphology and Syntax).  There's an additional requirement of five credit hours in a language other than English at the 3000 level or above. The four tracks are a formalization of the additional elective credit hour choices that will prepare students for employment or further education in a specific discipline of linguistics. 
The track also serves as a certification in this discipline and the student's transcript will reflect this. 
The TESOL Track Courses
Core Courses & Electives
Foundations
English Structure for Teachers of English to Speakers of Other Languages
Teaching Second Language (L2) Oral Skills and Communication
Methodology
Teaching Second Language (L2) Oral Skills and Communication
TESOL and Second Language Acquisition: Principles and Practices
Practicum
TESOL Practicum
---
Electives
Choose 9 credit hours from a wide list of electives listed here.
 
COTESOL
Founded in 1977, CoTESOL is an official affiliate of the TESOL International Association and a member of the Rocky Mountain TESOL Regional Accord. CoTESOL's mission is to create and support programs for education promotion.