During the month of November, join the Ombuds Office and the College of Arts and Sciences for a four-part virtual workshop series. HeartMath® is an evidence-based program that teaches practical, in the moment, self-regulation tools to increase resilience in stressful situations. Participants are encouraged to attend, or watch a recording of, the first workshop before each of the subsequent workshops.
Facilitator biography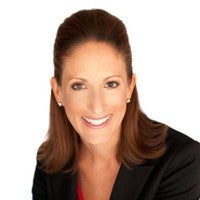 Erin Cunningham Ritter, a PhD candidate, is currently the director of employee engagement in the College of Arts and Sciences' dean's office. She previously served as the director of wellness programs, training and leadership development at the CU Anschutz Health and Wellness Center on the CU medical campus. For more than 15 years, Ritter has had the privilege of coaching more than 3,000 clients on wellness, personal and professional development, allowing them to feel empowered to accomplish their unique goals. She focuses her professional efforts on employee and professional development and improving organizational systems to meet business goals.
HeartMath Foundations
Tuesday, Nov. 2  Noon to 1 p.m.
Bring resiliency to life by learning how to recognize when self-care and care for our communities is needed. Explore the latest research on the role emotions play in performance and health and how to utilize the heart/brain connection to regulate your heart rhythms to immediately address your emotional state in challenging situations.
Depletion to Renewal
Tuesday, Nov. 9  Noon to 1 p.m.
Bring awareness to our emotional states and how they influence our mental and physical well-being with the Depletion to Renewal Grid. Learn an evidenced based technique to quickly shift from a state of depletion to one of renewal in just moments by practicing Inner Ease technique.
Practical Intuition
Tuesday, Nov. 16  Noon to 1 p.m.
Learn to access your own heart intelligence for creative problem solving and building coherence where the emotions, body and mind synchronize for optimal performance. Learn to apply practical techniques such as Freeze Frame to both build and sustain resilience capacity.
Energetics of Communication
Tuesday, Nov. 30  Noon to 1 p.m.
Learn about the power of the heart and how our emotional states influence and are influenced by our relationships and communities. Learn practical techniques to support Coherent Communication while demonstrating care for ourselves and those around us. 
For more information, visit the Ombuds Office or College of Arts and Sciences.