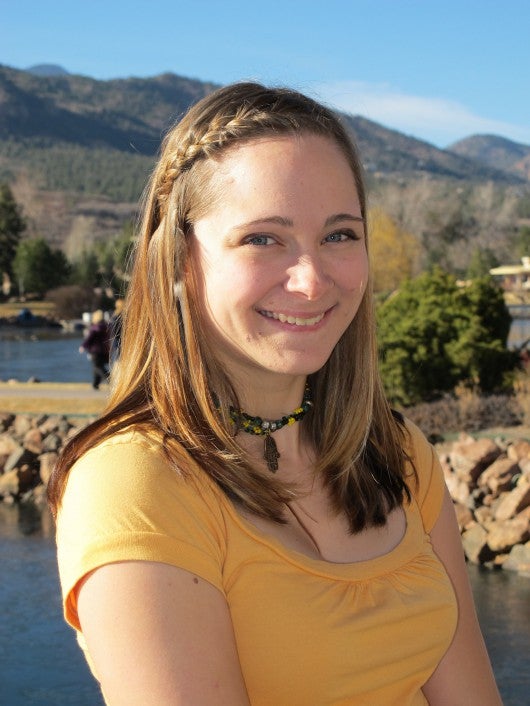 Hello friends!
My name is Erin Paton and I am currently a freshman studying music education and jazz studies here at CU Boulder. I play saxophone and love to compose – it's how I "roll," so to speak. Apart from that, I am also an entrepreneur. Over the past summer, while talking with my brother who is also in the music business, I thought of an idea that would send me off on an entrepreneurial adventure – the Tūturu Jazz Orchestra.
I had been composing jazz big band charts, had a couple of them played by my high school band, and have been trying to get the charts sold to other band directors. As I was approaching college, I had plenty of charts to play but no band to perform them or record them. If there was no band to do this, how would anyone find them and purchase them for their own bands? The answer to this problem is the Tūturu Jazz Orchestra – a big band that played only original compositions and arrangements done by the band members and other up-and-coming composers local and abroad. The band would play these charts at concerts and festivals and then sell said charts to other directors on location or on the web.
The idea for the Tūturu Jazz Orchestra is still in the works (the band is still getting formed!), but I'm finally taking steps to getting it off the ground and soaring in the sky. In supplement to attending Jeff Nytch's Entrepreneurship Wednesdays, I have entered the business plan for the band in the CU New Venture Challenge, an entrepreneurship competition here on campus that is judged and hosted by real entrepreneurs and business leaders. The band itself is about 75% formed and should be a full ensemble by March.
This venture is my dream and passion, and as Eleanor Roosevelt once said, "The future belongs to those who believe in the beauty of their dreams."
Thank you for reading and best of luck to you and all your life's endeavors!
Erin Paton
Tūturu Music
Bachelor of Music Education and Jazz Studies Candidate
University of Colorado at Boulder