The Economics Department undergraduate advisors are Will Hamilton and Andrew Nelson. Our advisors meet with students to discuss major and minor requirements, provide academic planning, inform on institutional and department policies, discuss engagement opportunities and extracurricular involvement on campus, counsel on graduate school and the job search process, and serve as a general resource for all undergraduates.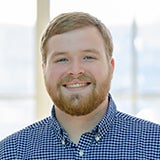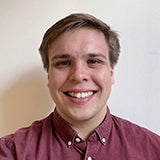 (Pictured above: Will Hamilton and Andrew Nelson)
Please access Buff Portal Advising to reference your advisors specific schedule.
Advisor Contact Info & Drop-In Advising Schedules 
Will can be reached at william.hamilton@colorado.edu and holds regular drop-in hours on Monday 1–3 p.m. To connect during drop-in time, please visit Will's Zoom chat room: https://cuboulder.zoom.us/my/willhamilton. Will is located in University Club 205.
Andrew can be reached at andrew.nelson-4@colorado.edu. Andrew's Zoom chat room is https://cuboulder.zoom.us/my/andrew.nelson and he is located in University Club 205.
* During the first week of the semester, advisors hold extended drop-in advising hours. Please log in to Buff Portal Advising to reference those times.
Scheduling Appointments with your assigned Advisor
Declared Economics students are encouraged to log in to Buff Portal Advising to schedule individual advising appointments routinely. Upon logging in, if you are unable to locate & secure an appointment time within a two-week window, please email your advisor with your questions and/or to see if an alternate appointment time can be arranged. 
Questions on the Economics Major/Minor & How to Declare
All students are encouraged to visit the Undergraduate page to review major & minor requirements as well as the Syllabi Library to review our library of economics course syllabi.
Our advisors are happy to answer any questions from students, parents, colleagues and visitors. Please refrain from sending correspondence to them as a group…..simply write to just one advisor and you will receive a quick response! See their contact information above for email addresses and drop-in times.
Before a student declares the Economics major or minor, it is strongly encouraged to first connect with someone on the advising team. When ready to declare, students can access Buff Portal Advising and once logged in, can select 'Update your Major/Minor' in the "Student Services" section to access the online change form. 
Please note the following if you are a student housed outside the College of Arts & Sciences: If you would like to switch to or add the Economics major, you must review and satisfy the College Intra-University Transfer (IUT) requirements. You do not need to complete the IUT process if you are looking to just carry the Economics minor.