The Economics Department undergraduate advisors are Ken Bonetti and David Rogalski. Our advisors meet with students to discuss major/minor requirements, provide academic planning, discuss engagement opportunities/extracurricular involvement on campus, counsel on post-graduate academic plans, and serve as a general resource for our students.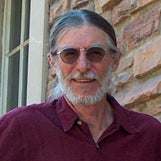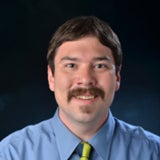 (Pictured above: Ken Bonetti and David Rogalski)
All advisors hold drop-in hours every Monday 1–3 p.m. for major and minor declarations as well as to field basic advising questions during the fall and spring semesters. They also hold extended drop-in hours the first week of classes and during certain times throughout the semester.
Ken is located in Econ 208B and can be reached at ken.bonetti@colorado.edu. Ken's regular drop-in hours are Monday 1–3 p.m., Tuesday & Wednesday 10:15–11:45 a.m. 
David is located in Econ 207 and can be reached at david.rogalski@colorado.edu. David's regular drop-in hours are Monday 12–3 p.m. & Friday 11 a.m.–1 p.m. 
Scheduling Appointments with your Advisor 
Declared Economics majors are encouraged to log in to Buff Portal Advising to schedule individual advising appointments. It is designed to show a two-week window of availability. Upon logging in, if you are unable to locate an appointment time within this two-week window, expand the time selection and choose a later appointment. Economics majors and minors are encouraged to email their advisors with basic questions as our advisors are constantly emailing students in between appointment times. Because our advisors maintain full appointment schedules each week, they are unable to respond to phone calls. Please email or schedule appointment times through Buff Portal Advising for the quickest way to engage the advising team.
How to Declare the Economics Major or Minor
Students may attend drop-in hours to discuss changing their major/minor or to officially declare the major/minor. Please log in to Buff Portal Advising to view the posted drop-in times for the advising team. All advisors are open to meet with students every Monday 1–3 p.m. 
Please note the following information:
If you are a student currently completing a major not housed in the College of Arts & Sciences (Business, Engineering, etc…) and you would like to switch to or add the Economics major, you must complete the Intra-University Transfer (IUT) process. Please review the needed IUT steps here.  
General Information of Interest 
Econ Club
Join the CU Econ Club. For more information, visit the club's facebook webpage. The faculty sponsors are Billy Mertens.
Tutoring
Students have several options for tutoring in their undergraduate Economics courses. 
The Economics Department provides a free drop-in tutorial lab. Bring your textbook & homework problems when coming to the lab.
The Student Academic Services Center on campus provides an Economics Specialist to lead group study sessions and do individual tutoring for undergraduate Economics courses. The days and times for the study sessions are posted on the SASC Website.
If you prefer individual tutoring, the Economics Department provides a list of graduate students willing to tutor students. Fees vary.
Departmental Honors
The Economics Department offers a two-semester sequence that gives students the opportunity to write and present an honors thesis during the senior year of study. To participate, students must carry a a minimum 3.4 cumulative and major GPA. For more information, please contact Professor Martin Boileau and review the honors requirements.
Graduating Soon?
Economics majors are encouraged to schedule an appointment to meet with your assigned advisor the semester PRIOR to your final semester on campus to ensure that your major/degree requirements will be completed on schedule. 
LSAT and GRE Test Preparation Courses (for profit)
Please call the Economics Department at 303-735-5500 if you have any other inquiries.