Overview
Economics is a quantitative, policy-oriented social science with a highly developed body of theory and a wide range of real-world applications. Economists seek to describe the process by which societies use scarce resources to attain societal goals and predict the consequences of changes in those processes. Theoretical models, understanding of economic and policy-making institutions, quantitative analysis, and the examination of data embody this field of knowledge. 
In general, economists are interested in the economic behavior of individuals. Investigations of the daily decisions that consumers, workers, and firm managers make, as well as the interactions of such economic decisions in markets, is the subject of microeconomics. Macroeconomics refers to the analysis of economic activity of individuals aggregated over many markets. Some of the specific issues of macroeconomics include economic growth, inflation, recession, and unemployment. International economics investigates the interrelationships among different economies, and in particular, studies the pattern of trade and payments between countries.
Economics Clubs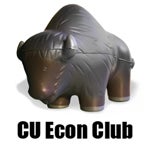 CU Econ Club: for more information, visit the club's Facebook group. The faculty sponsor is Billy Mertens.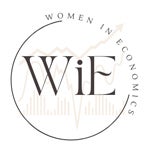 Women in Economics (WiE): this club is aimed at a "lean in" community for our female identifying undergraduate students, open to all students interested in Economics. The faculty sponser is Alpna Bhatia.
Curriculum
The Economics Major requires a minimum of 32 credit hours of economics coursework and the Economics Minor requires a minimum of 19-20 credits hours of economics coursework. Both pathways require completion of the math requirement, which includes an approved calculus course, and these math credits do not factor in to the aforementioned major & minor minimums.
Economics coursework overlaps with several College of Arts and Sciences General Education Requirement areas including Quantitative Reasoning, Social Sciences, and the Diversity categories. For student on the old Core Curriculum, there is generous overlap as well. You can explore all of the courses offered by Economics by browsing the University Catalog and please consult the CU Boulder Class Search to review which courses are actively being offered.
Requirements
Economics Major Requirements Flowchart
Current Economics Electives Course List
Majoring in Economics with Special Emphasis
Environmental and Natural Resources Emphasis is designed for majors who are considering careers in fields addressing natural resource use and environmental quality, including environmental regulation and compliance; energy production and consumption, transportation, and urban, rural and regional infrastructures.
International Emphasis is designed for majors who have an interest taking courses with an international perspective and who are considering careers in international fields like economic development, international law and diplomacy, international business, or international education.
Public Policy Emphasis is designed for majors who have an interest taking courses with a public policy perspective and who are considering careers in local, state or federal government, non-profit agencies, the legal field, and well as politics.  
Quantitative Emphasis is designed for majors who have an interest taking courses with high-level analytical rigor and are aspiring to graduate school in Economics or to advance in careers in data analysis, actuary, and applied statistics.