"Fred was born on June 30th, 1934 to Fredrick and Evelyn Glahe in Chicago, Illinois. Fred graduated from Purdue University in 1957 with a BA in Aeronautical Engineering and worked briefly at the Allison Engines division of General Motors on jet engine design and testing. Fred went on to receive his masters and PHD in Economics at Purdue in 1964 and became a Professor of Economics at the University of Colorado in 1965. At CU Fred founded The Economic Institute for Research and Education (EIRE) as well as authoring multiple textbooks and articles. Fred retired from CU in 2006."–DignityMemorial.com
Congratulations to Billy Mertens

Billy Mertens arrived 1st in his age group (55-59) at the Boston Marathon on Monday, April 18, 2022, with an astonishing finish time of 2 h 39 min 36 sec. You can view all the results at the Boston Marathon Website. Congratulations Billy!
Daria Bottan 2022 Marinus Smith Award Winner

"The Marinus Smith Award recognizes faculty and staff members who have had a particularly positive impact on our students. Honorees are nominated by those they teach, mentor, support and serve." Read more about the Marinus Smith Award on the New Student & Family Programs page.
"...Daria Bottan's dedication, wisdom and passion helps Boulder students become better human beings. We are thankful that she guides classes towards scholastic achievement and success; academically, she is creating Buff super stars." —Nominators: Donna Funke-Otting, family member of Kyle Otting
Grad student lands teaching position at prestigious Peking University 
Christian "Payne" Hennigan named assistant professor in the School of Economics, where he will also utilize Chinese fluency gained at CU Boulder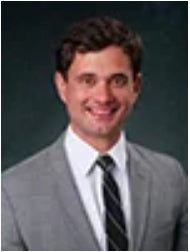 Christian "Payne" Hennigan, who will graduate with a PhD in economics from the University of Colorado Boulder this May, has just been named assistant professor in the School of Economics at Peking University—considered one of the most prestigious universities in China. Hennigan, who will start the position on Sept. 1, 2022, in Beijing, said he considers it an honor to be part of Peking University and a "privilege to be in the capital city of such a dynamic" country.
"I will be around some of the best minds and best students in the world all engaged in the same kind of research that I am doing, with the support and community that comes with that," Hennigan says. "More generally, I have found that many people in China are very optimistic about the future and full of hope in life. There will be more things going on than I could ever hope to fully experience."   Read the full article by Doug McPherson in the Colorado Arts & Sciences Magazine
Brian Marein (PhD '21 ) Awarded Allan Nevins Prize in American Economic History

Recent PhD graduate Brian Marein was awarded the Allan Nevins Prize in American Economic History by the Economic History Association, on behalf of Columbia University Press, at its annual meeting in Tucson, Arizona in October. The Nevins Prize is awarded annually for the best dissertation in US or Canadian economic history completed during the previous year. Brian's dissertation, "The Economic Development of Puerto Rico After United States Annexation," was supervised by Professors Taylor Jaworski and Carol Shiue and includes four chapters exploring complementary aspects of development: public health and the mortality transition, colonial roads and local development, changes in adult height, and long-run patterns in regional growth. Brian is currently a limited-term Assistant Professor in the Department of Economics at the University of Toronto.
The Nandu Award for the Best Quantitative-History Paper: Peiyuan Li
PhD candidate Peiyuan Li won the Best Paper Award at the Annual International Symposium on Quantitative History. The symposium creates a research platform for the application of quantitative methods to the study of Chinese history. Sponsored by Nandu Public Welfare Foundation, the review committee usually selects two papers each year to be given the first and second prizes. Peiyuan's paper "Political Repression, Media Propaganda and Nation Building," won the first prize in 2021. His paper, supervised by Professors Carol Shiue and Taylor Jaworski, examined the role of propaganda using political repression in nation-building of modern China.
National Science Foundation Grant 
A National Science Foundation Grant was awarded to Jeronimo Carballo and Richard Mansfield for "The Effects of the U.S. Trade Engagements on the Demographic and Spatial Distribution of Employment and Earnings."
Abstract: This project will provide insight into the labor market implications of alternative trade policies by highlighting the roles of multiple trade engagement channels, worker mobility responses, and price adjustments. In particular, this project will generate a more comprehensive account of the earnings and employment responses to recent changes in the international trade environment among worker and firm types defined by combinations of characteristics such as region, industry, worker prior earnings, firm size and average pay. The project will also provide a set of novel stylized facts about employment composition and earnings distributions among firms featuring different types of trade engagement.
This project will assemble a database that links the near universe of US matched employer-employee records featuring worker demographics and pay with both firm-level customs records on all firms' export and import behavior. The project will also develop a two-sided assignment model that accommodates a rich pattern of sorting of workers to firms and market clearing in many interrelated labor markets defined by a large set of imperfectly substitutable worker types. This model will incorporate changes in the level and composition of labor demand among import competitors but also exporters, downstream firms able to buy cheaper inputs, multinationals able to reconfigure their supply chains, and employees from non-trading firms that are affected indirectly through overlapping labor markets. Finally, using the estimated model, this project will produce simulations of counterfactual scenarios that isolate the equilibrium impact of alternative trade policies on employment and the earnings distribution among many worker and firm types.
This award reflects NSF's statutory mission and has been deemed worthy of support through evaluation using the Foundation's intellectual merit and broader impacts review criteria.