Undergraduates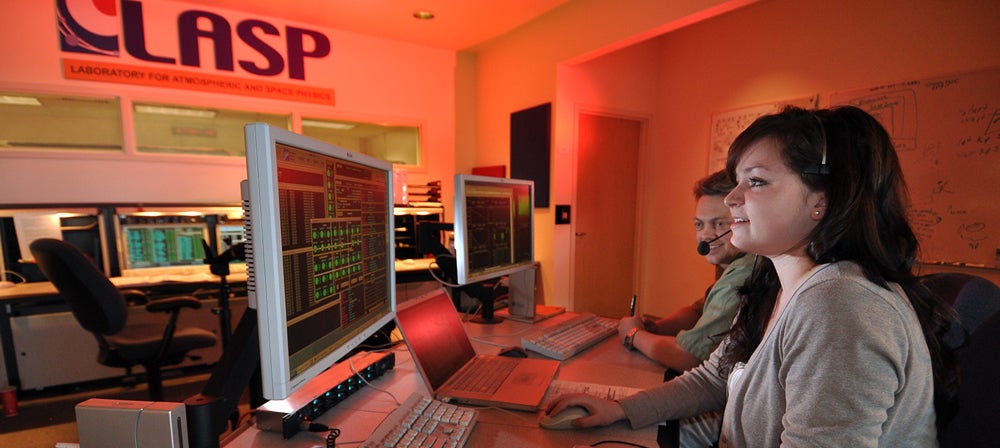 The University of Colorado Boulder is internationally recognized for its education leadership in aerospace engineering, Earth, and space sciences with world-class, committed faculty and exceptional, engaged students. The Department of Aerospace Engineering Sciences (AES) at CU-Boulder has been graduating innovative aerospace leaders for nearly seventy years.  Whether your interests lie in joining a commercial company or a federal agency, starting your own company, or becoming an astronaut, CU-Boulder will help you achieve your aerospace career goals.
By focusing its education and research programs on both the science and engineering of aerospace, using experiential learning with intensive faculty and staff advising, the CU Boulder AES Department produces graduates who are broadly educated, interdisciplinary, agile, and who have professional acumen.  We engage students in integrated project teams of undergraduate and graduate students, postdocs, industry professionals, and faculty members, producing team-oriented graduates with end-to-end mission and systems perspectives.
The aerospace engineering sciences program balances curriculum in both aeronautics and astronautics and also provides opportunities for students in remote sensing and the applied sciences
Each year of the program is designed to have a focus on developing specific student skills.
Alumni Note
Aerospace alumni are working at top companies & research labs, such as: 
Jet Propulsion Laboratory 
Johnson Space Center 
The Boeing Company
The Sierra Nevada Corporation 
Lockheed Martin