Research Tracks
The MSE Program is focused on research and education in seven key research tracks:
Biomaterials

Computational Materials Science

Electronic, Magnetic and Photonic Materials

Materials Characterization and Processing

Materials for Energy

Soft Materials

Structural Materials
With new leadership and several high-profile faculty joining the program, Materials Science and Engineering at CU Boulder is poised to build on past successes to grow into a world-class hub for research and education in the field.  
Professor Stephanie Bryant, an accomplished materials researcher, was recently elected by her peers to head up the program as director.
"The MSE Program has some of the world's leading experts in areas such as energy, soft matter and biomaterials," Bryant said. "My vision is to help the MSE faculty build centers of excellence over the next few years, which will elevate CU Boulder's national and international reputation in the field."
Bryant added that the MSE program has seen robust growth in its faculty roster since its founding in 2013. It now features 50 participating faculty in engineering and science departments from both CU Boulder and CU Anschutz.
Several high-profile faculty — including recent hires in participating departments — have joined the program in recent years. Some were attracted to CU Boulder in part because of the robust and growing materials program.
---
Assistant Professor Kōnane Bay
"The Materials Science and Engineering Program at CU Boulder will allow my group and I to have a wide range of opportunities to collaborate with a diverse set of faculty and students," said Assistant Professor Kōnane Bay, who will join the Department of Chemical and Biological Engineering in early 2022.
For Bay, one of the draws to CU Boulder was the opportunity to join interdisciplinary programs like MSE. Bay's research focuses on the next generation of polymeric materials with features associated with biological systems, including programmable, self-healing and regenerative properties.
"My research group will benefit from the existing strengths of the program, from infrastructure to expertise in soft materials research," she said. "I received my bachelor's in materials engineering, so I am thrilled to maintain my connection to the materials science community."
---
Professor Ryan Hayward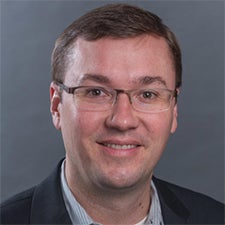 "The Materials Science and Engineering program provides a perfect venue to interact with faculty from across campus who are doing world-class research on a wide variety of materials from different perspectives," said James and Catherine Patten Endowed Professor of Chemical and Biological Engineering Ryan Hayward, who came to CU Boulder in 2020.
"It also gives me an opportunity to recruit PhD students from a broader variety of backgrounds, which is very helpful for the work we do that combines elements of chemistry, physics and mechanics with core chemical engineering principles," he said.
Hayward's research focuses on self-assembly of polymers and particles and the mechanics and instabilities of soft active materials. He is mentoring three PhD candidates from the MSE program this semester.
"They really value the program in terms of the breadth of courses available and the diversity of research opportunities that they were able to select from in picking a group to join," he said.
---
Assistant Professor Mija Hubler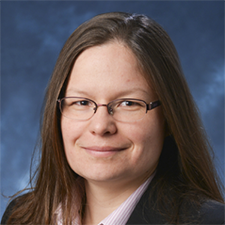 "Since my research projects entail studies of materials innovation for structural applications, I was attracted to the MSE Program to enable the subset of my students who pursue materials development to take classes directly related to their research, and be part of a student cohort of other materials researchers," Assistant Professor Mija Hubler said.
Hubler, who is also the Co-Director of the Center for Infrastructure, Energy and Space Testing, has a variety of materials-related research interests, including cementitious materials, micro-structure quantification and design, permeability, construction materials failure prediction and more.
Hubler speaks with program applicants and serves on MSE committees.
"MSE students have a combination of knowledge coming from their fundamental classes which uniquely positions them to pursue materials research," she said.
---
Professor Michael McGehee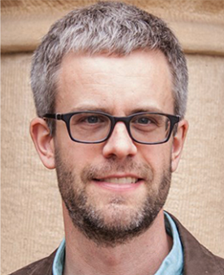 Professor Michael McGehee holds a PhD in materials science and previously served as a professor at Stanford in their Materials Science and Engineering department. He holds appointments at the National Renewable Energy Laboratory in Boulder and the Renewable and Sustainable Energy Institute on campus. He joined the program in 2018, and currently serves as one of the associate directors.
McGehee's research focuses on materials related to renewable and sustainable energy, including perovskite solar cells and dynamically tinted windows.
"CU Boulder has some of the best materials scientists in the world and is rapidly becoming one of the best places to work in the field," McGehee said. His group is home to four students from the MSE program.
"They are benefitting from taking courses that give them the perfect background for their research on solar cells and dynamic windows," he said.
---
Professor Michael Toney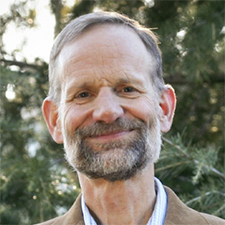 "My research and educational interests are focused on materials for sustainability," said Professor Michael Toney, who joined CU Boulder and the program in 2020. Toney served in a variety of materials science positions in academic and research institute settings prior to his time here in Boulder. "Work in the materials field is inherently multidisciplinary and it allows me access to students who seek out this kind of research and education," he said.
Toney works in electrochemical energy storage and foundational and applied materials science of hybrid metal halide perovskite semiconductors. He is also a member of the Center for Hybrid Organic-Inorganic Semiconductors for Energy, an Energy Frontier Research Center.
His group includes two MSE program graduate students, with two more who will join in the fall.
"The program has benefited these students by providing them with a solid and diverse educational experience and excellent research opportunities related to sustainable energy materials and technologies," he said. "I have brought several programs involving large, multi-principal investigator collaborations and all my students are excited to be able to conduct research within these highly collaborative and impactful programs."
---
Professor Timothy White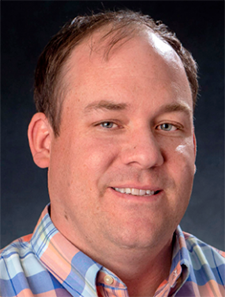 "The MSE program at CU Boulder is a hidden gem," said Gallogly Professor Timothy White, whose Responsive and Programmable Materials Group focuses on "realizing and enhancing functional performance through stimuli-response and directed self assembly," joined the Materials Science and Engineering Program in 2018.
"Materials science is a pervasive and inherently interdisciplinary discipline," he said. "The way the program is set up at CU Boulder embraces this by bringing together the materials research community across campus."
White credits the program with helping his decision to come to CU Boulder.
"The caliber of the MSE faculty on campus was a big draw to me," he said. "More important than the extensive accolades of this group is that they are genuinely good people and great colleagues. The culture of the MSE program is heavily focused on enabling student outcomes."
White lauds the program's flexibility for its students, which allows them to customize their advanced studies.
"I believe we are allowing our students to advance and deepen the necessary fundamental knowledge that will undoubtedly be the basis of their independent careers beyond CU Boulder."
---