ALD Nanosolutions (merged with Forge Nano)
Founded by Steven George and Al Weimer
ALD Nanosolutions merged with Forge Nano in January 2021. The company's innovative Particle ALD Technology, invented at CU Boulder, provides for well-controlled functionalization of particle surfaces at the atomic scale. This platform technology has numerous cutting edge applications in the areas of batteries, catalysis and additive manufacturing, among others. It is currently supported by more than five global companies.
---
Founded by Nicholas Kellaris and Christoph Keplinger
Artimus Robotics engineers, designs and manufactures connected hardware that offers intelligent lifelike motion for the next generation of automation, robotics and consumer devices. We make a meaningful and positive impact on the way the world moves for the benefit of both individuals and society.
---
Colorado Photopolymer Solutions (merged with Arkema)
Founded by Chris Bowman
Colorado Photopolymer Solutions provides high quality materials and technology development in all areas of photopolymerization. The company develops and manufactures custom photocurable formulations and monomers tailored to meet the needs of individual companies and applications. They also provide consulting services in all areas of photopolymerizations for development of monomers, formulations, specialty polymers and materials, and analytical characterization.
---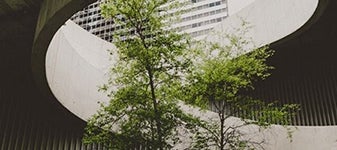 Founded by
Shane Frazier and Wil Srubar
Supporting the cement and concrete industries' sustainability goals. Cement producers have a strong culture of innovation that has led to gains in energy efficiency and new sustainable manufacturing practices that continually reduce environmental impacts. Minus Materials is developing new science and technology to further facilitate sustainable development of the cement and concrete sectors and their value chains through advanced biotechnology.
---

Founded by Kristi Anseth and Chris Bowman
Mosaic is advancing a fundamentally new class of synthetic materials to support native tissue regeneration. Mosaic expects to significantly impact the field of tissue regeneration, including applications in wound healing, bone regeneration, cartilage repair, stem cell therapy and dermal fillers.
---

Founded by Mija Hubler and Wil Srubar
Zero Carbon Concrete — We use algae, sunlight, water and sand to produce a bio-cement alternative to traditional cement and concrete that eliminates CO2 emissions.
---
Founded by Mark Borden
Respirogen specializes in novel therapeutic oxygen delivery; stabilizing and delivering ozygen for targeted clinical indications.
---

Founded by
Sehee Lee and Conrad Stoldt
Solid Power is an industry-leading developer of next-generation all-solid-state battery technology. With considerably higher energy and greatly improved safety, all-solid-state batteries have the potential to revolutionize future mobile power markets.
---

Founded by Michael McGehee
SwiftSolar builds solar for the next generation. Their mission is to create a world where all energy is clean energy, offering high-performance perovskite tandem technology in any shape and size.
---
Founded by  Michael McGehee
TYNT Technologies produces affordable dynamic window technology with neutral color, energy savings and privacy features.
---
Founded by Johnny Hergert, Camila Uzcategui and Bob McLeod
Vitro3D is a company hoping to revolutionize the cancer drug discovery process. Cancer drug development is a long, risky and expensive process because pharmaceutical companies waste billions of dollars in research and development. They test drugs that are doomed to fail, while also dismissing viable drugs. A key pain point is that the current gold standard for preclinical drug screening doesn't accurately represent breast tumor tissue, leading to conflicting results, preclinical delays and late-stage clinical failures.