The Institute for Behavioral Genetics, University of Colorado Boulder, invites applications for Research Professorships (open rank).  Research Professors are similar to tenure track professors but have fewer instructional obligations and cover their salaries through extramural funding. Please contact IBG Director Matthew Keller (matthew.c.keller@gmail.com) to discuss this position if you would like more information.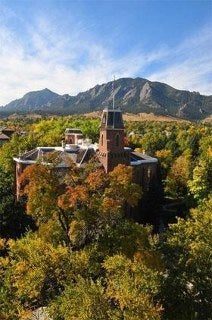 Job Summary
This title is parallel in importance to the department of tenure-track faculty of equivalent rank to the Research Professor (Assistant, Associate, or Full), but the requirements are different in various respects. It is used for persons possessing the terminal degree appropriate to the discipline, who show demonstrated promise of independent research contributions (e.g., judged by external and internal letters of support from leading researchers in the candidate's field, publication record, and submission of proposals for extramural funding), and who are qualified to participate in instructional activities, including advising and mentorship at both the undergraduate and graduate levels. Potential instructional activities should include supervision of graduate students, and possible supervision of undergraduate students; it may also involve optional participation in a formal course (ranging from several guest lectures to full instructor-of-record, i.e., course responsibility), and such activities as organizing summer programs, etc. The term of appointment is three (3) years and is renewable upon the recommendation of the home unit, and favorable review and recommendation by the RIO Advisory Board.
Who We Are
The Institute for Behavioral Genetics (IBG) is an organized research unit of the University of Colorado Graduate School dedicated to conducting and facilitating research on the genetic and environmental bases of individual differences in behavior. Founded in 1967, IBG is one of the top research facilities in the world for genetic research on behavior. Data collection and analysis are ongoing for several internationally renowned studies including the Colorado Adoption Project, the Colorado Twin Registry, the National Youth Survey Family Study, the Colorado Learning Disabilities Research Center, and the National Longitudinal Study of Adolescent Health. IBG is home to one of the nation's largest DNA repositories for research on human behavior, as well as housing a wide array of behaviorally and genetically defined lines of selected, recombinant inbred, transgenic, and knockout-gene mice. Current research includes studies of aging, neurodegenerative disease, psychopathology, reading and learning disabilities, cognition, substance abuse, behavioral development, and evolution. During IBG's last program review, the Internal Review Committee reported that IBG is "...among the strongest of the research institutes on campus. The Institute has an outstanding faculty and research staff that has established unique and highly successful interdisciplinary research programs." The research record of "...the resident faculty members...[are] outstanding in terms of international recognition, publications, and extramural funding." 
What Your Key Responsibilities Will Be
Aid the Institute in preparation and organization of large genetic and twin/family datasets that are housed at IBG
Build an independent research program by securing research grants focused on behavioral genetics
Manage research as outlined in research grants following all institute and university guidelines and requirements.
Mentor students in research using ethical best practices in mentoring and teaching.
Contribute to an inclusive and ethical environment at IBG.
What You Should Know
The applicant will work in residence at IBG. Some domestic/ international travel may be required.
What We Can Offer
Salary will depend upon experience and academic record and will be similar to tenure track faculty of the same rank. The applicant is responsible for securing their own salary through extramural funding.
What We Require
PhD in a field relevant to behavioral genetics.
At least three years' experience of postdoctoral research (or equivalent) post-PhD in a field relevant to behavioral genetics.
Evidence of independent research post-PhD including a strong record in publishing peer reviewed journals.
Experience with submission of NIH grants. 
Experience with behavioral genetics models using twin data and whole-genome data.
Experience with collection and management of large datasets, and skills in software able to do such.
What You Will Need
Ability to think creatively about interdisciplinary aspects of behavioral genetics.
Ability to apply for research grants independently and manage those grants post- award.
Ability to mentor students in research.
Ability to communicate effectively with institute staff.
Special Application Instructions
Please conact IBG Director matthew.c.keller@gmail.com before applying to discuss the position. If you are invited to apply, you will be required to submit the following materials:
1. Resume/CV
2. Cover Letter
3. 2-page Statement on Research
4. 2-page Statement on Teaching
5. 5 Letters of Reference, of which up to two may be from the University of Colorado
The position will be open until filled.