We are happy to announce several new enhancements to the CU Boulder Jobs system! Please find below a summary of the new changes you can expect to see within the Search Committee Portal, Position Management Portal, and Jobs Portals. As you navigate these recent changes, please reach out to us at recruiting@colorado.edu if you have any questions.
In the upcoming months we expect to release several additional enhancements to the Hiring Portal to support regular staff jobs, to the Jobs Portals to support the confidential letters of recommendations process, and to the Position Management Portal to support temporary staff hiring. Thank you for your continued feedback and support as we work to further enhance CU Boulder Jobs, and stay tuned for further announcements from our team! 
---
Search Committee Portal
Job Posting Enhancements
When requesting a new faculty or research faculty requisition in the Search Committee Portal, you are now required to complete the "What We Can Offer" field. The Colorado Equal Pay Act requires all job postings to include the hourly or salary compensation (or range of hourly or salary compensation) and a general description of all benefits and other compensation to be offered to the hired applicant, including relocation, signing bonus, incentive pay, etc. 
General Usability Enhancements
A new "Resources and Guidelines" page is now available on the portal "Home" page and menu navigation bar! On this page you will find helpful tips for using the portal, answers to frequently asked questions, and links to additional resources.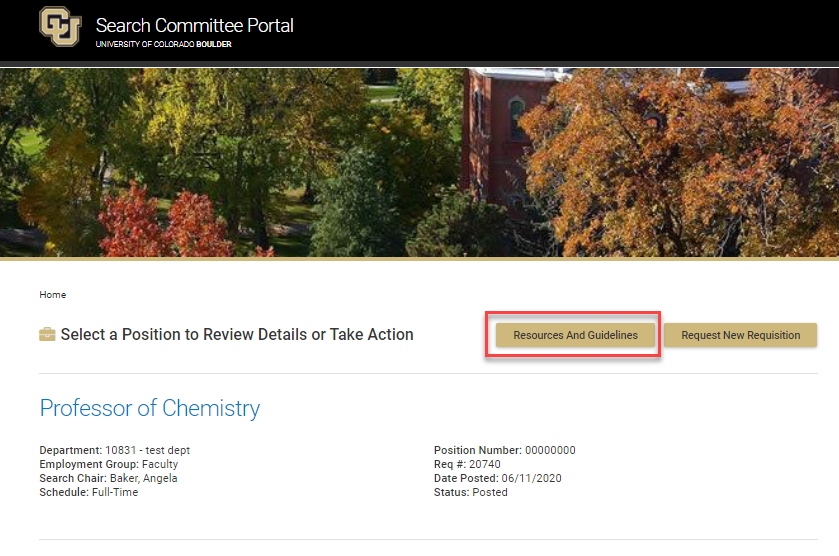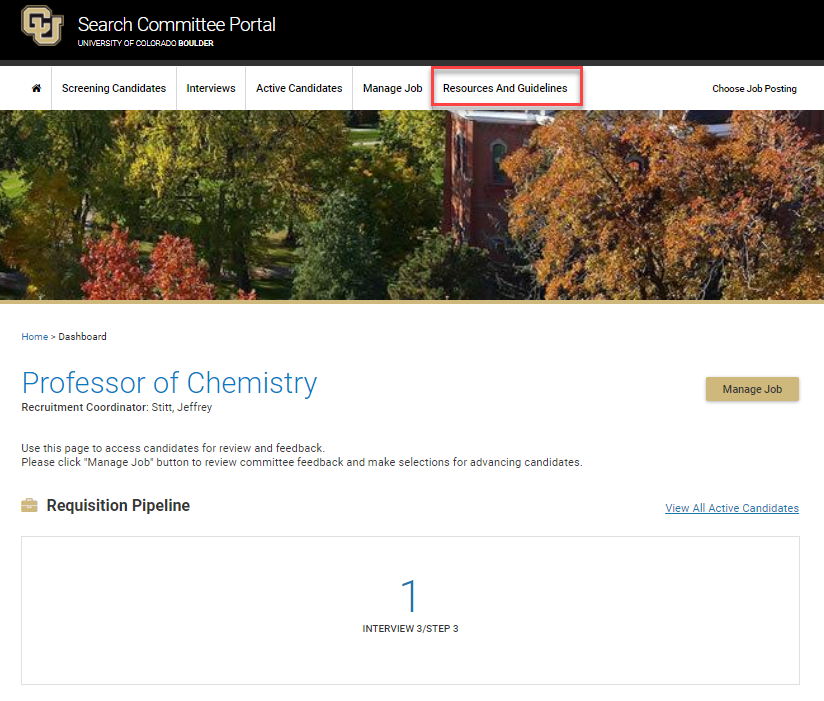 ​
We enhanced navigation throughout the portal by improving how page numbers are displayed on various pages and by adding navigation links to the top and/or bottom of the page to make it easier to return to the previous page.
Faculty/Research Faculty Candidate Review Enhancements 
When viewing application materials from the candidate detail page, the "Attachments" section will now display the specific name of any generic files that you requested from applicants. Previously, all generic files appeared with a generic label of "Additional Attachment".
​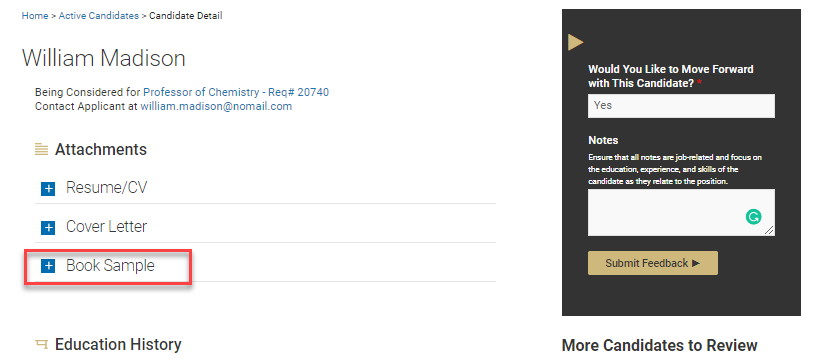 The job dashboard page contains a new pipeline category of "Additional Application Materials Requested" to provide you with visibility to any applicants from whom we have requested supplemental application material. Previously, applicants in this status were not visible within the Search Committee Portal.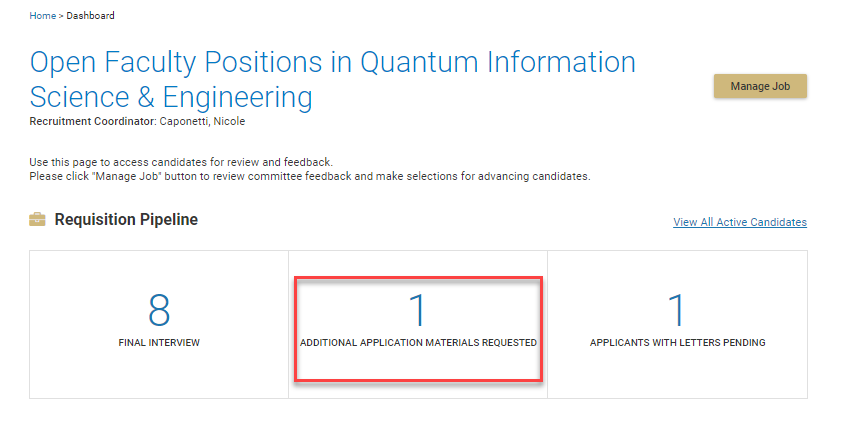 Confidential Letters of Recommendation Enhancement 
The Minimum Letters Required report that displays the status of letters requested for a candidate will now display if and when an email to a letter provider was undeliverable. If you notice an email to a letter provider is undeliverable, contact your recruitment coordinator for assistance. As a reminder, you can access this report by clicking on the count of minimum letters required for the candidate.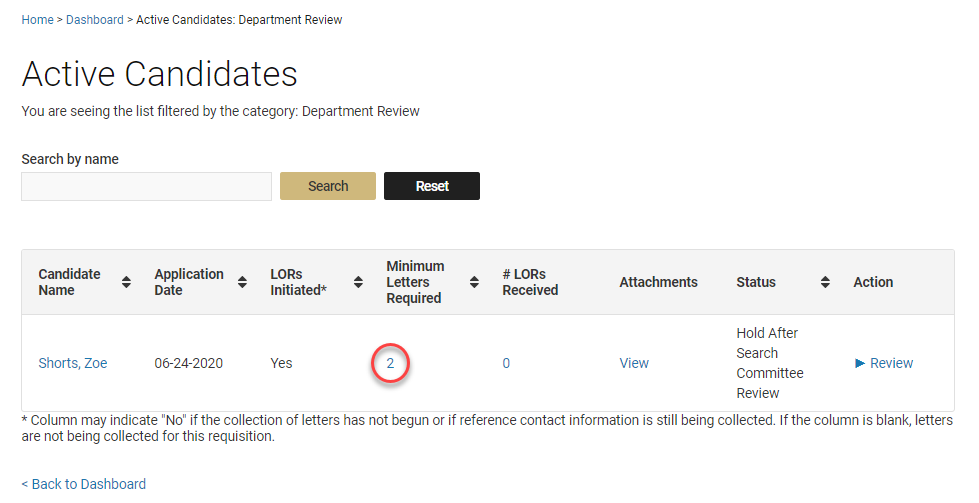 ---
Position Management Portal
Staff Position Description Enhancements
You are now required to upload an organization chart when creating or modifying a position description.
We updated field labels and help text in various locations to provide greater clarity and guidance when creating or modifying a position description. 
When creating or modifying a position description, you can now use the "Requested Minimum Requirements" field to provide your position management consultant and HR recruiter with additional information about experience, education, licensure(s), or certification(s) important for consideration in the job announcement for the position, if applicable.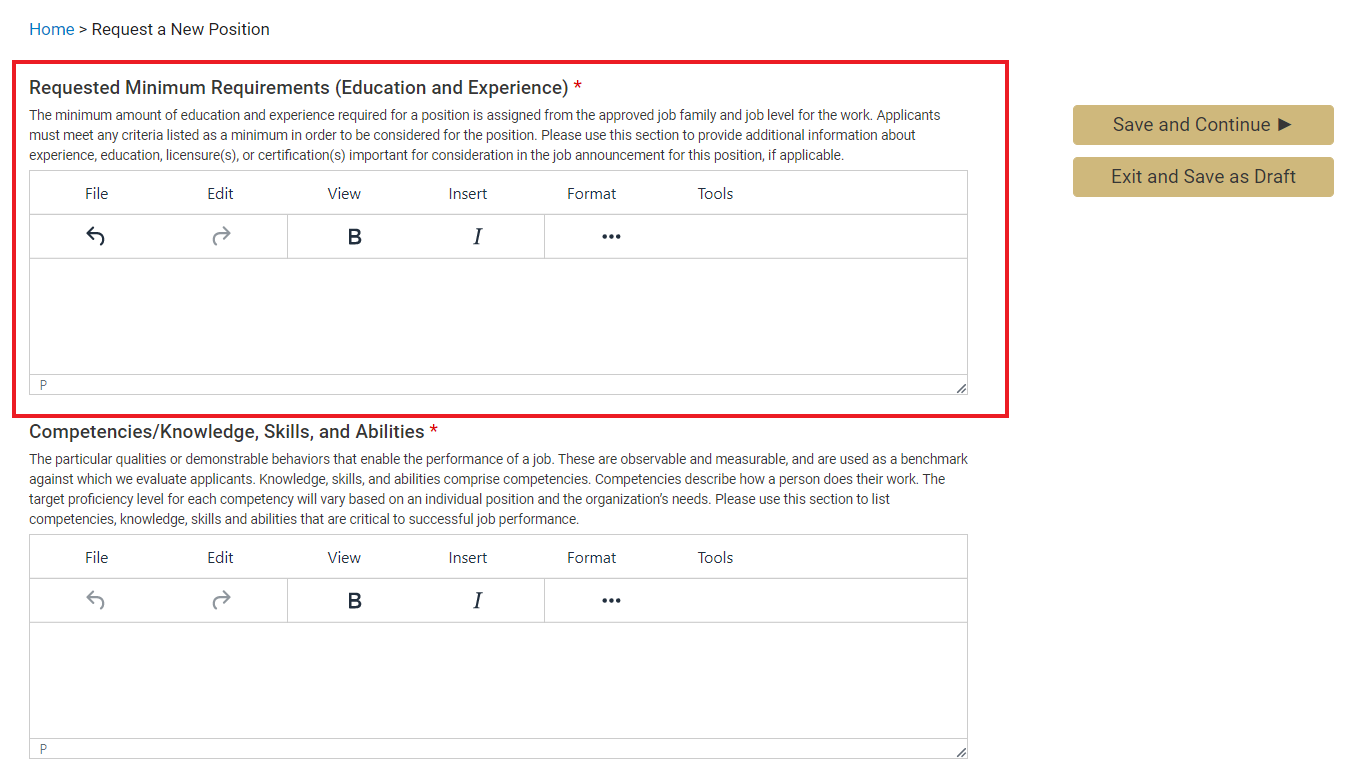 Several new value options have been added to the "Supervision Received and Exercised" section of a position description so that you can better describe the supervisory responsibilities of the position and the amount of the department's total budget. This information helps the position management consultant better understand the span of control, scope, impact and complexity of the position to ensure appropriate classification.
To ensure accurate funding information on a position, a new checkbox field will prompt you to confirm that the position speed type is accurate. 

Temporary Staff Position Enhancements 

Jobs Portal
Temporary staff postings are now available on the Internal CU Boulder Jobs site and the External CU Boulder Jobs site! Use the "Employment Type" field to narrow the search results to display only specific employment groups.