Medical Services will be open regular hours March 27- 30 from 8 a.m. to 5 p.m. and will be closed on Friday, March 31. For non-emergency after-hours support, please connect with our telehealth service. If you are experiencing and emergency, please dial 911.
As a CU Boulder student you have access to a wide range of healthcare and wellness resources to help you feel your best. Medical Services provides comprehensive primary care on campus at the Wardenburg Health Center.
Note: Masks are required for visitors with a fever, sore throat and/or cough. Masking is welcome for all other visitors and staff.
---
If you have a life-threatening emergency, please call 911.
Insurance, Billing & Medical Records
The Administrative Services team oversees all aspects of medical insurance, billing and medical records at CU Boulder.
Insurance, billing and medical records
Stay Informed
Medical Services continues to evaluate students at risk for COVID-19 and Monkeypox infection in accordance with the Colorado Department of Public Health and Environment recommendations.
Learn more about the COVID-19 vaccine
Announcements
March 31 is Transgender Visibility Day
Each year on March 31, we honor International Transgender Day of Visibility! We celebrate the joy and resilience of trans and non-binary people everywhere by elevating voices and experiences from these communities. At Wardenburg, we are committed to providing affirming and inclusive healthcare to all students, including those who identify as transgender or gender non-conforming. LGBTQ+ Care information
---
Our Community Acupuncture Clinic's are not just for students - it's also available to faculty and staff!
Whether you're dealing with work-related stress or other health issues, our licensed acupuncturists can help promote balance and harmony within the body, reducing pain, tension, and other health issues. With affordable prices and a welcoming community atmosphere, our acupuncture clinic is the perfect place to unwind and take care of your health. Book your appointment today and discover the healing benefits of acupuncture.
---
We understand that life can get busy and it can be hard to find time to pick up your prescriptions.
That's why our student health center's pharmacy offers a convenient prescription delivery program for students, faculty, and staff living and working on-campus. Simply place your order online or by phone and we'll deliver your medications right to your door. With fast, reliable service and competitive pricing, our prescription delivery program makes it easy to get the care you need without leaving campus.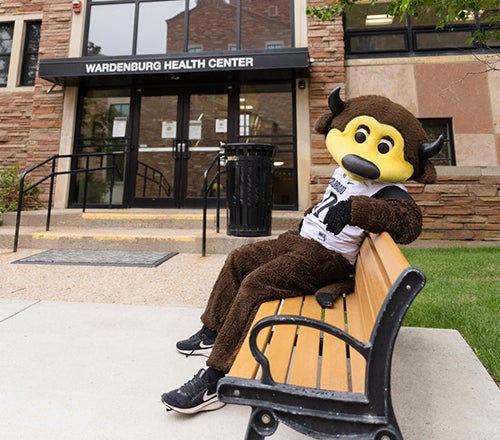 Services
As a student at CU Boulder you have access to a full range of health and wellness services located conveniently on campus. Our health care staff focuses on enabling student success through comprehensive care and education.