Current Students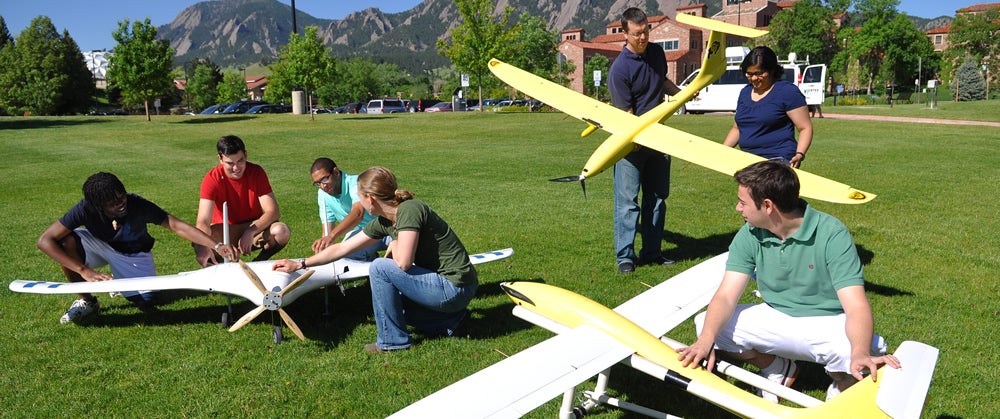 Please use the menus on the right to find out about the undergraduate and graduate programs in Aerospace Engineering Sciences, including degrees offered, degree requirements, timelines and variety of additional information.
Engineering Days Rocket Launch
Engineering days are set to celebrate the engineering profession by giving students the chance to apply their engineering skills in fun, exciting, and creative ways.
 
TEDx Talk 2014
AES PhD student Matthieu Talpe gave a TEDx Talk in 2014 on his research into the geophysical processes of Earth, especially as viewed through gravity changes that indicate climate change.
2015 Space Symposium
At the Space Symposium (April 13-16), Chris Nie and Alex Gibson (AES) performed at Open Mic Night, which was hosted by Bill Nye, the Science Guy
Video courtesy of Gina Sandoval-Gibson
Aerospace Day at the Capitol
See footage from Aerospace Day at the Capitol - Denver, CO
TEDx Talk 2015
AES PhD student Ryan McGranghan gave a TEDxCU Talk on Space Weather.