CU Boulder has been recognized as a top volunteer-producing university by the Peace Corps, coming in at No. 5 nationally among the top 25 schools producing volunteers since 2003. In all, 2,589 CU Boulder alumni have served abroad as Peace Corps volunteers since the agency's founding in 1961.
CU Boulder has a long history of exceptional Peace Corps service, and for Pamela Civins, CU Boulder's campus Peace Corps recruiter, the fit is a natural one.
"CU Boulder is known for its leadership development, and the Peace Corps offers a great opportunity to further develop those skills, while being exposed to another culture," said Civins, who is a CU Boulder alumna and returned Peace Corps volunteer in Nepal. "For me, the Peace Corps was also a great opportunity to positively impact people's lives in my community. They impacted my life in a profound way too."
 Top 5 schools
University of California, Berkeley (3,763)

University of Wisconsin–Madison (3,402)

University of Washington (3,132)

University of Michigan–Ann Arbor (2,803)

University of Colorado Boulder (2,589)
In March of 2020, the Peace Corps suspended global operations and evacuated nearly 7,000 volunteers from more than 60 countries at the onset of the COVID-19 pandemic. The evacuation included 50 CU Boulder alumni. After a hiatus during pandemic, the Peace Corps resumed accepting volunteers for service opportunities in 59 countries, and 11 CU Boulder alumni were among the first wave of Peace Corps volunteers to return to overseas service.
Additionally, in 2020, the state of Colorado ranked No. 13 among all states and territories with the highest number of Peace Corps volunteers since 1961. Volunteers from Colorado are among the more than 240,000 Americans who have served around the world in areas such as agriculture, community economic development, education, environment, health and youth development volunteers.
"Demand for Peace Corps volunteers is high given setbacks in development progress following the COVID-19 pandemic. There is an urgent call to action, and graduates of University of Colorado Boulder are part of a strong tradition of big-hearted problem-solvers who have stepped up to say, 'count me in,'" said Peace Corps Director Carol Spahn.
About the Peace Corps
President John F. Kennedy established the Peace Corps in 1961, and more than 240,000 Americans have served in 142 countries worldwide. Peace Corps volunteers work alongside community members across the globe on projects in the areas of education, health, environment, agriculture, community economic development and youth development. 
Interested in joining the Peace Corps?
CU Boulder is one of nearly 150 schools across the country that offers Peace Corps Prep, a partnership program dedicated to preparing undergraduates for service abroad. The program in the Education Abroad office offers undergraduate students job skills, foreign language proficiency, intercultural competence and leadership development to prepare for Peace Corps service.
CU Boulder also has a part-time Peace Corps Strategic Campus recruiter in the UMC, Room 122. Set up a meeting or learn more about hosting an information session, by contacting Pamela Civins. She works part-time, and you can visit her in the UMC, Room 122 or email peacecorps@colorado.edu.
CU Boulder Peace Corps volunteer spotlight
Pamela Civins graduated from CU Boulder with a bachelor's degree in English literature in 1986 and served in the Peace Corps 1991–93.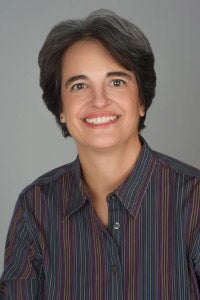 Service: Nepal, 1991–93, as an educator
Favorite part: Going to a place that I never thought I would have an opportunity to go to. I also made relationships that are priceless and long lasting.
Take away: I was put in a place that made me uncomfortable sometimes. This ended up allowing me to get to know myself better.
Positive impact: I don't know that I changed anyone's life, but I know that I positively impacted people's lives. I also know that I was positively impacted by my experience, and that serving in the Peace Corps was one of the best decisions I have made in my life.
Life-long friends: There are some experiences that you have where you're put in a situation and you become friends with folks that you never thought you might become friends with. And that was my Peace Corps experience. 
Biggest surprise: For me, it was the heat. When most people think of Nepal, they think of the Himalayas or Mt. Everest. But I lived in the Terai region, where it gets really hot.