Chancellor Philip DiStefano has announced the recipients of the 2022 Employee of the Year awards. The annual awards are presented to CU Boulder staff in recognition of their outstanding contributions to the operations and success of CU Boulder.
The awardees represent a variety of roles, which highlight the uniqueness of the CU Boulder workforce and the many facets of campus. Staff are nominated by their colleagues for exceptional service and contributions. This year's winners—part of an outstanding group of candidates—have shown incredible dedication and have contributed to the success of students, their units and to the campus as a whole. They represent the best of CU.
Congratulations to the 2022 award recipients: Christina Cain, Heather Cracraft, Jasimine Evans and Debbie Yeh.
Christina Cain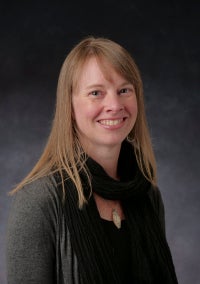 Cain is the anthropology collections manager and the Native American Graves Protection and Repatriation Act (NAGPRA) coordinator for the CU Museum of Natural History. In her role, Cain manages a collection of more than 1.5 million objects and helps to supervise a team of students and staff who help facilitate staff and student research and community engagement. Additionally, she supervises and mentors several Museum & Field Studies graduate students, as well as volunteers working in the anthropology section.
Cain manages projects for compliance with NAGPRA, which requires that human remains and other cultural items "must at all times be treated with dignity and respect." Thanks in large part to her tireless efforts, the university's anthropology collections are in compliance.
In addition to her role at CU, Cain is an extraordinary leader within the broader Boulder and Colorado community. When the Marshall Fire devastated the area, the fire also destroyed much of the collections at the Superior Historical Museum. During this time, Cain took on the tremendously important role of chair of the Colorado Cultural and Historic Resources Task Force, coordinating the emergency response and recovery/conservation efforts to help save the community's cultural heritage and museum objects damaged and lost in the fire.
One nominator said the following: "Despite the extreme challenges of the pandemic, the Marshall Fire and other disasters during the award period, Christie has consistently maintained an upbeat demeanor and kindness toward her colleagues and supervisees."
Heather Cracraft
Cracraft serves as assistant to the athletic director. In her role, Cracraft manages all aspects of the athletic director's schedule from travel and recruiting visits to "lunch and learns" and booster events. Cracraft is an active, engaged member of the department and can be found at all sporting and department events—diversity, equity and inclusion sessions; Women with Altitude; Rocking with Rick and more—and has been a Buffalo Belles board member for more than 26 years.
As one nominator wrote: "Heather is the glue that keeps our department together and running. She is the shining light when people need encouragement. She is a leader who brings people together. She is an inspiration with her positive attitude, her grit, her resilience, her work ethic and her love of people and life."
Cracraft originated the idea of forming a new employee group that would meet and allow employees a chance to get to know each other and to begin to form relationships, as well as learn more about the Athletic Department and where they fit in the organization. Since Cracraft is often viewed as the welcoming face of the Athletic Department, she was the obvious choice to be selected as chair of this group.
Her voice is so valued in the department that she was asked to serve on its executive team. She has input into big decisions, helps shape the culture and strives to drive the mission of the Athletic Department.
Cracraft is a Forever Buff. She greets all guests, internal and external, with a heart-felt smile, positive attitude and terrific spirit. Her energy and hospitality are infectious. She increases staff morale with her exceptional interpersonal skills, and she will not allow you to have a bad day.
Jasimine Evans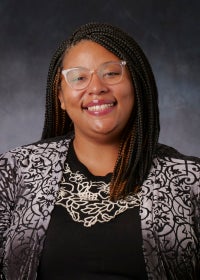 Evans serves as the program manager for student services outreach and diversity, equity and inclusion lead for Career Services, overseeing outreach efforts to all departments and programs not tied to a specific college.
One of Evans's nominators shared: "Jasimine is a strategic leader, innovative thinker, collaborative campus partner, supportive colleague and caring student supervisor who does it all through a lens of equity and inclusion."
In her role she also co-directs the Public Interest Internship Experience, a program that connects students interested in civic engagement with paid summer internships at nonprofits and government agencies. Through her work with this program, Evans has helped to increase opportunities for underrepresented students and specifically first-generation students. In her first year supporting this program, participation of marginalized students increased by 30% and, over the last three years, more than $60,000 in contributions from donors was secured.
In addition to her full-time role, Evans has been an active member of CU Boulder's Staff Council for over six years, serving as a tri-chair the last two years. She represents staff on many committees, as part of shared governance, and always ensures the staff perspective is represented and the staff voice is heard.
Debbie Yeh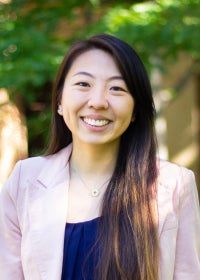 Yeh is the area director of undergraduate advising for the mechanical engineering and electrical, computer and energy engineering departments. Yeh and her teammates partner together to comprise the College of Engineering & Applied Science (CEAS) Student Support & Advising Services (SSAS) leadership team, which provides guidance, direction and support to the 35-member professional academic advising, academic coaching, academic success and partnership program staff in the CEAS.
Yeh and the other area directors each oversee an advising/coaching "neighborhood" within the SSAS team, which supports the approximately 5,800 undergraduate students in the engineering college. Additionally, Yeh is the founder and leader of the SSAS diversity, equity and inclusion (DEI) committee. She is also a member of the college's Inclusive Culture Council, the campus DEI network, the mechanical engineering department's DEI working group, and the Inclusive Community of Practice.
Yeh has been invaluable during unexpected and difficult moments during the past several years, including the riots on the Hill, the mass shooting in Boulder and the Marshall Fire. She prepared messaging to reassure and support the students and led efforts to direct students toward mental health and financial resources. As a testament to her outstanding job performance, she received a 2022 Marinus Smith Award for faculty and staff who have a positive impact on students at CU.
One of Yeh's nominators stated: "Debbie is an excellent example of a staff member who excels in their position; goes above and beyond their job duties to support colleagues and students; and works to continuously improve herself, her team and the campus. She is respected by students, staff and faculty alike, and is the backbone of [the mechanical engineering and electrical, computer and energy engineering departments.]"