The CU Boulder Police Department, in partnership with other law enforcement agencies, has arrested a Boulder County man for burglarizing four campus residence halls this fall.
On Monday, Dec. 10, Denver police officers arrested 33-year-old Nicholas Joseph Lorenzo (DOB 12/20/84) on a warrant requested by CUPD. Detectives from multiple agencies tracked Lorenzo as he was flying back to Colorado; he was arrested at Denver International Airport.
Lorenzo is suspected of breaking into Aden, Brackett, Cockerell and Crosman residence halls on the CU Boulder campus in October and stealing women's underwear from the laundry room. Lorenzo is a registered sex offender.
Lorenzo also is believed to be connected to an incident in Broomfield in November. Broomfield Police reported that an adult male unnecessarily brushed up against a young girl on a couple of occasions on Nov. 23, inappropriately touching her while she was shopping at a local retail store. Video surveillance captured photos of the suspect. Broomfield and CU detectives determined the same person committed these crimes.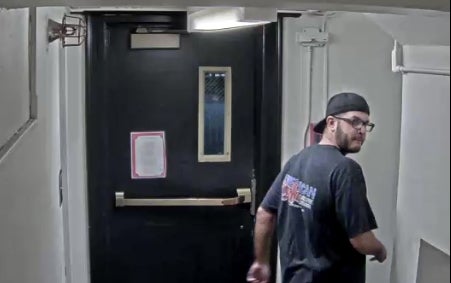 Lorenzo is charged with the following crimes that occurred on six dates on the CU Boulder campus.
18 counts of burglary
Four counts of theft
Three counts of trespassing
One count of invasion of privacy
"I am extremely proud of our investigators and the Broomfield and Denver police departments for how they collaborated to make an arrest in this case," said CU Boulder Police Chief Doreen Jokerst. "This arrest was made after many weeks of hard work and with a collaborative mindset among many agencies. The CU Boulder campus and our community are safer because of their diligence. Our students need to feel safe on campus, and we will continue to work tirelessly toward that goal."
Lorenzo was booked into the Denver County Jail following his arrest. He was transferred to the Boulder County Jail on Wednesday.
Evidence collected at his residence indicates that there could be additional victims associated with this suspect. If you believe that you may be a victim of a similar crime, please contact your local law enforcement agency. CU Boulder Police can be reached at 303-492-6666.