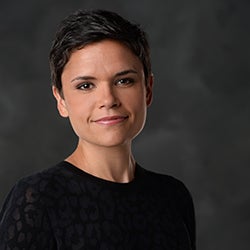 ESPN writer and CU Boulder alumna Kate Fagan will give the university's 2017 spring commencement address on Friday, May 12, at Folsom Field.
Fagan is a columnist and feature writer for espnW, ESPN.com and ESPN The Magazine. The CU Boulder alumna is also a regular panelist on ESPN's Around the Horn and can be seen on First Take and His & Hers, which air on ESPN2. Previously, Fagan spent three seasons covering the 76ers for the Philadelphia Inquirer. She currently lives in Brooklyn, New York.
For more information on the commencement ceremony, please visit the commencement website.