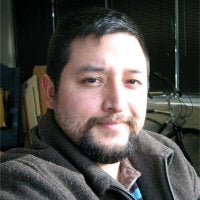 On Tuesday, Nov. 29, from 6:30 to 8 p.m., New York-based media artist Fernando Orellana will give a lecture as part of the Visiting Artist Program.
Orellana uses new and traditional media as a way of transmitting concepts that range from generative art to social and political commentary. Taking on varying forms, his work addresses the nature of reality, our place on the mortal coil and the communications we share with one another.
Orellana received a BFA from the School of the Art Institute of Chicago and an MFA from The Ohio State University. He is currently an associate professor of digital art at Union College in Schenectady, New York.